AUCTION
REAL ESTATE
Wednesday May 29, 2019
10:00AM
Map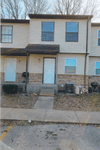 AUCTION
REAL ESTATE
WEDNESDAY, MAY 29, 2019
10:00 AM

HELD AT 950 EDGAR DR. #23, CHARLESTON, IL.


3 BEDROOM - 2 BATH
CONDOMINIUM
SELLER: JNJ HOMES, INC.
Contact: Michael Stanfield 217-345-7772

Call or write for complete legal description & details

Terms: Cash or good check. Buyer must register for a Buyer's Number. Buyer will pay 10% of sale price on day of sale. Remainder at time of closing or approximately 30 days from sale. Announcements sale day take precedence over printed material. 2018 taxes will be paid by Seller through a credit at time of closing. Seller reserves the right to refuse or reject any or all bids. Seller will furnish Title Insurance. Auctioneers are acting only as an agent and are not responsible for accidents or liability or errors in the information regarding the Auction. I.D. required to register for Buyer's Number. Auctioneers are acting only as an agent for the Seller.
STANFIELD AUCTION AND REALTY
Michael Stanfield
3121 Oakwood Drive • Charleston, IL 61920
217-345-7772 • IL Lisc. 440000101
www.stanfieldauction.com