LARGE AUCTION OF ANTIQUES, PRIMITIVES, SMALLS, HOUSEHOLD AND MORE
Sunday February 24, 2019
12:00PM
Map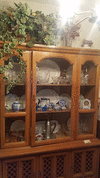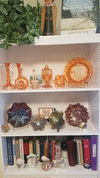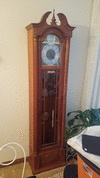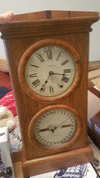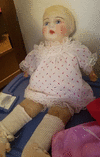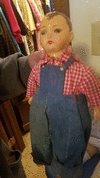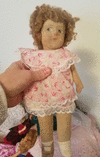 The following nice Estate and other items will be sold at the Millbrook Community Center Building in Laura, IL (The building is located just off of Rt. 78 on the NE edge of Laura)
PRIMITIVES AND ANTIQUES: Primitives including wagon wheels, pr. of iron implement wheels, lg. metal wheel, JD planter box, tool cart from IH Harvester in Canton w/ IH tools on iron wheels and handles, cast iron implement seat and other old tractor seats, wooden crates, egg crate and boxes, wooden bucket, wheel bands, metal planter plates, galvanized buckets, galv. Gem well pump, cans and other items--stainless cream can, sm. oak keg, cast iron register grates—sm. hog and chicken feeders--sev. pieces old ceiling tin—milk cans--many misc. primitives—1800's Mandolin Harp in orig. box w/paperwork—very old bisque and porcelain dolls (one very old Shirley Temple, 1800's cloth bodies)—old wicker doll buggy--very old calendar clock—Panama Rag sheet music--wooden glass eyed duck—lytho Susie Cat picture—very nice REE picture and many nice pictures and paintings—toy Jones and Co. wooden adv. truck—Moon and Carrigan (Williamsfield) adv. log cabin picture—Moorman's rain gauge—Shissler Funks G adv. level—adv. feed sacks—Garth Seed NB clock—Richard Hill (Phillips 66—Alexis) level—old Knox Laundry tokens—Bishop Hill "The Big Brick" sm. plate--Doyle's (Galesburg, IL) lead and crystal pieces and adv.—ice flowered tapestries--old Hummel coll. plates in orig. boxes—old marbles—purple and other Carnival glass pieces—nice glassware, goblets, baskets, blue cobalt, ice bucket, pink Depression, Corelle, nice pickle decantor, etc.—2 sets china (Sevron Carousel, Raddison, Haviland w/misc. extra pieces—Trans. Atlantic Liner Queen Elizabeth tea pot—Pinky, Blue Boy, red RS Prussia and other plates—1955 Henry Co. history book—very old Huck Finn and other books—old avocado luggage set—old Lenox brass vase—hand painted pieces—lg. animal statues and figurines—hornets nests—turkey tail—Dazey 4 qt. churn—metal first aid sign—cast iron baseball player bank—blue band 2 and 5 gallon stone water coolers—deco. Style stained glass window—lightning rods w/glass globes—Silvertone radio—oak wall telephone—old transit w/wooden tripod—crocks—blue fruit jars—toy adv. semis (Cat, Sears, etc.)—old postcards and 1800's papers w/stamps--so much more.
JEWELRY, COINS, KNIVES: ant. gold garnet ring—ant. Elgin Nat. Watch Co. pocket watch—Waltham ant. Ladies pocket watches—lg. Mother of Pearl and jade pins—ant. Masonic Horseshoe fob—hair and other fobs—very old military helmet charm and buttons (55D)--.925 chains, rings, rings w/stones, pins, lg. bracelets and more—ant. Miss. River beaded pieces (made by Mr. Odell—Galesburg)—wrist watches—tiny baby locket—old cameo pin—ornate Austria sewing thimble kit—1940's Merle Norman 3 pic locket—misc. costume—1883 and 1921 Morgan silver dollars—1902 P Barber half—10 silver mercury dimes—280 wheat pennies—pocket knives including Case, Catttaraugus Germany, Western Cutlery Germany, Club 41, Galesburg Weaver Motors, Boker Tree Brand and many more.
FURNITURE AND HOUSEHOLD: Victorian style cream rocker recliner—Victorian style flowered couch—new Lazy Boy love seat—nice modern Grandfathers clock—round oak pedestal table—older wooden book shelf painted white—2 matching end tables—2 matching parlor chairs—modern Victorian lamps—nice white wicker round table and arched shelf—nice hutch—short lighted hutch—fern stands—bow back wicker chairs—misc. ant. cabinets and stands—old wooden doors w/porc. Handles—old chairs—metal lawn chair—linens and fancywork of all kinds—nice kitchen pots, pans, sm. appliances, dishes, décor, flowers, etc.--items too numerous to list all.
NOTE: This is a partial listing of many more items coming in by sale day. You don't want to miss this one!
MARY WADE ESTATE AND OTHERS—SELLERS
FOLGER'S AUCTION SERVICE, INC.—WILLIAMSFIELD, IL
(JIM FOLGER AND JIM GIBBS—AUCTIONEERS)
Ph. 309-368-6314, 309-337-2150 or 309-337-6571
Email: cat.2009@hotmail.com
Cash, check or credit card. Lunch Served.
For full ads and more visit our website at www.folgerauction.com or LIKE US ON FACEBOOK