Multiple Estate Auction
Saturday February 23, 2019
10:00AM
Map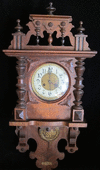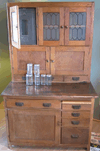 Multiple Estate Auction
Located at: 1001 E. Fort Street, Moose Lodge in Farmington, IL.-Across from McDonalds on Rt.116
Like us on Facebook & Visit www.auctionzip.com/2550 or www.culverauctions.com
Saturday, February 23, 2019 @ 10:00a.m.
Man's Rolex-Pocket Watches-Jewelry-14K-10K-6.25 -Coins-Showcase Items-Art Work: 1974 Man's Rolex Oyster Model 1601, Men's Seiko Quartz, Men's Wenger Swiss Military , E.L. Kling Hunter Case Pocket Watch, Hamilton 21J Railroad Pocket Watch Marked 14K (?), Nice Ladies Watches, 10K, 14K, 9.25, Earrings, Pins, Brooches, CAT 20 Yr Pin, Costume Jewelry, Necklaces, Rings, Bracelets, Demi Sets, Watch Chain, Novelty Watches, New Brand Name Purses, Currency: 1934 $5 Silver Cert., Coins: 1981 Silver Eagle, Ike $'s, JFK Halves, Steel & Lincoln Cents, 1863 Ind Head Cent, Silver Dimes/Quarters /Halves, Foreign Coins, Showcase; Imp Trade Stimulator Mach., 1922 Pittsburg Rail Fare Token, Tax Tokens, Cig Case, Pocket Knives, Pabst Lighter, Dog Pins, Paper Weights, Roland Johnson Xmas Cards & Ornaments, Lighters, Paper Mache Rabbit, Day of the Walking Dead Tiles, Hallmark Dolls Collector Album, School Desk Bell, Post Cards, Pabst Badge, Nazi Wounded Badge, Farm Aid & Highwaymen Concert T Shirts, Two Volume Set of State Qtrs w/Stamps, Perfume Bottles, Adv Items, Triangle Dinner Bell, Army Tech Manual, Golden Gem Adding Mach., Wood Boxes, Jazz Art Work/ Others; 1996 New Orleans Jazz & Heritage Festival Pete Fountain Print by Geo Rodrigue (signed & numbered), 1995 Jazz Festival Blue Dog Print-Geo Rodrigue-signed numbered, Litho Print "Cheetah" by Richard Evans Younger-signed & numbered, Blue Dog Prints, Flathead Horseman Indian Print, French Quarter-Coleite Pope Heldner, Sock Monkey Print & Several More, Super Bowl 31 Packers Poster,
Cast Iron Door Stops-School Bell-Clocks/Antiques-Black Americana-Large Collection of Porcelain Ware: Several Cast Iron Door Stops (some with original paint);Bull Dog/Dogs/Cats/Wagon/Carriage/ Rabbit/ Horse/Ole Puffer Bant/Frogs & More, Bell; Perin & Gaff Local School Bell, Clocks/Antiques;Howard Miller Curio Grandfather Clock Model 610-44, Waterbury 31 Day Calendar Parlor Clock, 8 Day Kitchen Clock, Elgin Mantel Clock, Ansonia 8 Day Salem Strike Mantle Clock, Linden Westminster Mantle Clock, Adler Gong Wall Clock, W.German Coo-Coo, Antiques; Hoosier Style Kitchen Cabinet, Chrome/Yellow Formica Kitchen Table & Chairs, Oak Sideboard w/Back Mirror, Marble Top Dressers & Tables, Parlor Tables, Victorian Commode, Round Oak Dining Table w/6 Chairs, Tell City Maple Dry Sink-Dresser-Armoire &Hutch, Narrow Pine Hutches, Victorian Sitting Chair, Sewing Rockers, Cobblers Bench, Oak Wash Stand, Burl Oak Dresser, Nice Quilts & Doilies, Ornate Slag Glass Chandeliers, Hurricane & Gone With the Wind Lamps, Stain Glass Window, Planters Peanut Counter Jar, Primitives, Vintage Mickey Mouse Phone, Cast Iron Corn Bread Mold, Victorian Tilting Coffee Pot (silver-plate), Sterling China Tea Service, Spice Jars, Sad Iron, Carousel Music Box, Dairy Bottles, Horse Haines & Collars, Wash Board, Reed Religious Candle Set, Adv Cigar Jar, Alaskan Birch Basket, Carvings, Dept 56 Items, Calif Prop 65 Globe, Lava Lamps, Rolling Pin, Kerosene Lamps, BB Guns, Black Americana; Moses Bank, McCoy Mammy Cookie Jar, USA Mammy Cookie Jar, Clay Art Mammy Cookie Jars, Peppy & Salty Shakers Other S&Ps, Black Rag Doll, Black Art Signs & Paper, Cast Iron Black Figures, Barbie's; Calvin Klein-Elvis-Statue of Liberty Barbie's,
Cold Blast Bronze Statues-Glass-China-Pottery; "The Hunt" Cold Blast Bronze Artist Proof by T.Aevedo, Cold Blast Bronze Elk Hound Artist Proof-T.Aevedo, Glass; Bohemian Glass, Romanian Glass Ornaments, Blown Glass-signed, Lead Crystal Biscuit Jar, Czech Crystal Brides Basket, Milk Glass Pitcher & Glass Set, Glass Pitchers & Glass Sets, Art Glass, Birds Of Paradise, Crystal Stemware, Depression, Pressed & Pattern Glass, Fenton, Painted Fenton, Vintage Pyrex, Fire King, Jadeite, China/Porcelain; Johann Haviland Bavaria China Service For 20 w/Extras "Blue Garland", Wawel Pink Floral Tea Pot/Cups-Poland, Laszlo Ispanky Statues, Seraphim Classic Angel Collection, Elements Angel, Thomas Kinkade Angels, Hens & Roosters, Precious Moments, Kaiser Deer/Horse Statues, Lenox Plates, Hummel Plates, Collector Plates, Toby Style Water Pitcher, Japan Cameo Basket, China Head Vases, Anthony McFarland Pieces, Willow Tree, Bird/Animal Figurines, Mikasa Bone China Serv for 6, Blue Winter German China, Nippon, Bavarian China, Bing & Grondahl Porcelain, Pottery; Sleepy Eye Rose Pitcher, Alaska Pottery, Pottery Jug w/Cobalt Marks, Dog/Cat Planters, Roseville, Hull, Fiesta Tea Pot, Monmouth Jugs, Frankoma, Sponge Ware Bowl, Handled Pottery Bowl,
Dog Grooming & Boarding Items;: Prof Dog Grooming Kit, Grooming Table, Kennel Dryers, Airline Dog Carrier, Dog Food Containers, Livestock Water Tank, Dog Carriers, Dog Breeders Books, Grooming Books, Dog Water & Feed Pans, Related Grooming Items & Books
Appliances-Modern Furniture-Household-Shop-Yard & Garden; Kenmore Matching Washer & Gas Dryer, Dorm Frig., Beautiful Carved Oak Dining Table w/Pop Up Leaves & 6 Chairs Plus Matching Carved Oak China Hutch, Lazboy Sofa, Lazboy Recliners, Lighted Curio's, Carlton McLender Victorian Wing Chairs, Arm Chair, Ashley Mahogany End Tables, 5pc Queen Bedroom Set, Queen Brass Bed, (2) Double Beds, Dressers, Wicker Chair/Table, LG 50" Flat Screen & Stand, Vizio Flat Screen, Slate Top Tables, (2) Roll Top Desks, Bookcases, Plant Stands, Palm Tree Lamp, Monkey Lamp, Crystal Lamps, Iron Desk Lamps, Card Table 7 Chairs, DVD Player, HP Lap Top, Dell Pc/Printer, Microwave, High End Small Kitchen Appliances, Paula Deen Copper Pans, Baking Pans, Club Alum Pans, Corelle Dinner Service for 12, Flatware, Utensils, Sweepers, Blankets, Bedding, Towels, Nice Décor, New Word Search Books, Shredder, Office Supplies, Paper Cutter, Halloween Décor, Gnome Book, Norman Rockwell Album, Music CDs, Live House Plants, Bird Feeders, Furniture Dolly, Shop Vise, Fans, Heaters, Ladders, Toro 518 ZE Snow Blower, Yard Art, Transport Chair, Seated Walkers, Power Tools, Pipe Wrenches, Socket Sets, Hand Tools, Live Trap, Leather Working Tools,
Auctioneers Note: This is a huge auction, not all items listed so surprises await you. Two Rings will be run so bring a friend. Dress accordingly, portion will be outside. Statements day of auction supersede all others.
TERMS: Cash-Check-Debit NOT RESPONSIBLE FOR ACCIDENTS Lunch Stand Restrooms
Owners; Multiple Estates-Hanna City/Edwards/Yates City IL
Culver Auction Service Lic#440.000447 Greg Culver Farmington. IL 61631 ph:309-370-5305 -Tim Placher-Jimmy Johnson-Bill Homan Jr