Estate Auction
Sunday September 23, 2018
11:00AM
Map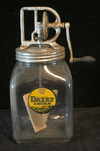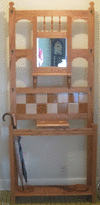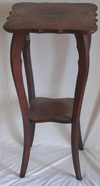 ESTATE AUCTION
Located at: 474 E. Vernon Street, Farmington, IL 61531
Like us on Facebook & to View Photos Visit; www.auctionzip.com/2550 or www.culverauctions.com
Sunday, September 23, 2018 @ 11:00 a.m.
Jewelry-Watches-Display Case Items-Vintage Fishing-Books/Paper-Linens: Necklaces, Brooches-Earrings, Rings, Bracelets, Sterling, Glass Beads, Rhinestones, Ladies Watches; Girard Perregaus Pin Brooch Watch, Bulova, Lucerne, Men's Watches; Hamilton 19J Pocket Watch Model 23, Weisser 17J Wrist, Elgin, (2) Bulova Wrist, Croton, Hamilton, Seiko, Display; Raber Packing Co Pottery Pig Bank, Brass House #s, FEHS Memorabilia, Glass & Plastic Drink Stirs, Smoking Pipe Collection; Bingo/Knotty/Milano/ Cragmoor/ Kensington /Airo Campaign/ Hesson/ Commadore/Others, Butter Pat Mold, Pocket Knives, S&Ps, Post Office Box, Lighter, Bullet Pencils, Transistor Radios, (2) Rotary Banners, Pepsi Cola Opener, Advertiser Items, Vintage Pens & Pencils, Fishing; Marty's Silver Streak Lure #6567 In Box, Shakespere Wonder Rod's PB A520 & PB A322, Banshee Rod, Action Rod Model 451, Pflueger Fishing Reels #1963 & #1943, Paper/Books; 1935 Peo County Plat, 1976 Fulton County Plat, 1970 Knox County Plat, 1959-71 Farmington Yearbooks & Other IL Districts, 1936-1939 ISU Yearbooks, Old School Books, Linens; Early 60s Formal Dresses, Chenille Spreads, Linen Table Clothes, Doilies, Crochet Items, Aprons, Scarves, Gloves, Needlepoint, Woven Rugs,
Antiques/Furniture-Antiques-China-Glass-Vintage Toys: Colonial Grandfather Clock Model 6000, Seated Hall Tree, Walnut 8-Leg Drop Leaf Table w/Pads & Chairs, Maple Drop Leaf Serving Cart, Unique Floor Lamp, Metal Kitchen Cabinet, Milk Glass Hurricane Lamp, Small Tables, Antiques; Dazey #60 Butter Churn w/Original Jar Decal, Carpenters Box, Spice Boxes, Retro Hair Dryer, Seth Thomas Mantle Clock, McCoy 2 Bowl Nest of Pottery Bowls w/Girl Watering Garden Embossed, Sponge Ware, Roseville RRP #141 Cookie Jar, Griswold #7 Skillet, Cast Iron Chicken Pan, Pedestal Ashtray, Wood Bucket, Pheasant Weather Vane, Counter Radio, Ladies Hats/Purses, Wood Boxes, LPs, 25# Scale, 8" Replogle Globe, Kerosene Lamps, Jarts Missile Game, Picnic Basket, Metal Trays, Ice Buckets, Therm-A Jug in Box, Sad Iron, Vintage Utensils, Silver-Plate, Granite Ware, Product Tins, Theatrical Make Up Tins, Brownie Camera, Model Charcoal Hopper, Galz Wash Tub, Vintage Christmas, China; Noritake #6441 China Service For 10, Crown China Service For 12 #1240, Fiesta Tea Pot, Knowles "Grapevine" China For 6, Irish China, Glass; Candlewick, Milk Glass, Crackle Glass, Pressed & Pattern Glass, Glass Serving Trays, Pedestal Cake Plates, Colored Glass, Nesting Rabbit, Footed Bowls, Fire King, Stemware, Vintage Bar Glasses, Vintage Toys; Superior Tin Doll House w/Furniture, Kamkap's Ring-N-Buzz Switchboard, 1940s Child Cowboy Hats, Tonka Truck w/Horse Trailer, Wood Blocks, Champion Runner Sled, Games, Wolverine Adding Mach., Tin Cash Register, Play Money, 1940s Wicker Doll Cradle, Metal Doll Bed, #34 Nat'l Washboard Childs Ironing Board,
Appliances-Modern Furniture-Kitchen-Household-Artist Supplies: Apartment Refrig., Lazy Boy Recliner, Reclining Love Seat, Floral Sofa, Brown Sofa, Swivel Rockers, Small Oak Drop Leaf Kitchen Table w/2 Chairs, Step Back China Hutch, (2)Double Bedroom Sets w/Dressers & Night Stands, Blonde Bedroom Set, Single Bed, Roll top Desk, Desk & Chair, Singer Cabinet Sewing Machine, Material, Yarn, Patterns, Sewing Supplies, (2) Dehumidifiers, File Cabinets, Card Tables w/Chairs, End Tables, Quilt Rack, Floor/Table Lamps, Wine Rack, Microwave, Small Kitchen Appliances, Cake/Pie & Cookie Sheets, Bakeware, Corning Ware, Pyrex, Stainless Mixing Bowls, Flatware, Pots & Pans, Tupperware, Sheets, Towels, Blankets, Spreads, Cleaning Supplies, Cookbooks, Books/Novels, Candles, Holiday Décor, Artist Brushes & Supplies, Jig Saw Puzzles, Luggage,
Mower-Tools-Yard & Garden; 21" Push Mower, Porch Swing, Alum Glider, (2) Craftsman Wet/Dry Shop Vacs, New Garbage Disposal, Lawn Cart, Wood & Alum Ladders, Battery Charger, Sump Pump, Hedge Trimmers, Hand Power Tools, Socket Sets, Hand Tools, Tool Boxes, Long Handled Tools, Pipe Clamps, Drill Bits, Hardware, Shop Lights, Drop Cords, Tackle Box, Lures & Related, Boat Cushions, Gun Cleaning Kit, Assorted Lumber, Wood Working Books, Coolers, Heaters, Golf Clubs, Patio Pots, Gas Cans, Lawn & Garden Chemicals, Oil, Anti-Freeze,
Auctioneer Note: A very clean auction, two Rings will be run. Statements made day of auction supersede all others.
Terms: Cash-Check-Debit Not Responsible For Accidents Lunch Stand Restrooms
Estate of Bernice David-Co Executors; Suzanne Tushaus & Sally McCrae
Culver Auction Service-Lic#440-000447 Farmington, IL 61531 ph: 309-370-5305
Tim Placher - Jimmy Johnson - Bill Homan Jr.