Estate Auction
Saturday June 02, 2018
10:00AM
Map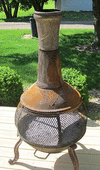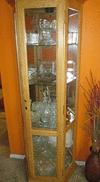 American Legion Home, 110 W. Court, Mason City, IL
OPEN HOUSE: Friday, June 1, 5 to 7 PM
See color photos and advance sale bills on our searchable web site: www.knollenberg.net or auctionzip.com
SHOP SMITH-ANTIQUES-COLLECTIBLES-FURNITURE-HOUSEHOLD-COINS
FROM THE DONNA MAYER ESTATE: FURNITURE-2 ft. x 6 ft. Lighted Curio Cabinet; Love seat; Small electric lift recliner; Oak coffee table; 3 Drawer chest w/drop desk; Small glass top table; 4 Drawer chest; Several wooden cabinets w/drawers; (2) 4 Drawer metal filing cabinets; Small desk; 2' x 4' x 3' High table w/(2) 1x4 drop leaves; Full bed; Platform rocker; Floor & table lamps; Oak 7 drawer, 2 door jewelry cabinet; Corner desk and chair.
COLLECTIBLES: Old 45 records, some in original jackets including Johnny Cash, Bobby Darin, Tom Jones, Ray Charles, Sonny James, etc. Several hundred books including sets by Agatha Christie, Michael Conelly, Laura Lee Hope (Bobbsey Twins), M.C. Benton, Steven King, Time Frame 20 Book set back to 3,000 BC; Indian artifact set; Old 2 ft. Dia. wooden split pulley (with label, possible salesman sample; Costume jewelry w/gold class ring and some sterling silver; Old Royal typewriter.
HOUSEHOLD: Metal and vinyl shelving; Holiday decorations; Pots and pans; Kitchen utensils; Small appliances; Glassware; Knick Knacks; Brother Mod V-808 Sewing Machine and supplies; Luggage; DVD'S & VHS'S. Lawn & Garden; Outdoor; Closed in Burning pit. OWNER: DONNA MAYER ESTATE
Mrs. Thies sold her home and will sell the following: Wood working tools; Shop Smith wood working system with Lathe, Band Saw, Routing, Shaping, Sanding and Table Saw Attachments; 15" Scroll saw; Craftsman 5" plainer/jointer; Hand held power tools including Craftsman 1 1/2 HP router, 3 " Sander; Freud 4" Joiner, Model JS 1000; Set of Freud carbide router bits; Wood clamps up to 4 ft.; Hand tools including 24"x72" Work bench w/drawers and wood vice; Bosch #158/US Jigsaw; Folding work bench; Shelving .
FURNITURE: Flexsteel love seat; Upholstered chairs; 28x28" cabinet w/doors; Wall mirror; 27"x44" Drop leaf table w/4 Chairs &( 2) 22" leaves; 33"x68" China cabinet; 20x66" Curio cabinet lighted w/glass shelves; Drop leaf Tea cart; 5 pc. Patio set w(2) benches, chairs and table; 44x72" Dining table w/(2) 18" Leaves & 6 Chairs; 24" Dia. ice cream table w/2 Chairs; Matching chest of drawers; Dresser w/Mirror, and Night stand; 18"x60" Bar w/storage; 24x30" drop leaf table w/(2) 9" leaves; Blanket stand; Knee hole desk; Telephone chair; Swivel rocker; 37"x47" Cabinet; Old 6 Drawer; Roll away bed; Metal wardrobe.
HOUSEHOLD: 24"x24" Butcher block; Kitchen pots and pans; Glassware; Silverware; Small appliances; Microwave; Figurines; Pictures; Bose radio; 8 Place setting of Ekco China; Sewing machine; Blankets; Linens; 17Wx27Hx23" Deep Safe; Twin bed; Old Royal Typewriter. LAWN AND GARDEN: Weber grill; Large bird house on 7' pole; 5" step ladder; Snapper 20 " Snow blower.
OTHERS WILL SELL: Walnut knock down wardrobe; Vintage Dresser w/mirror; Approx. 100 Old comic books back to early 1960's, including DC, DC War, Marvel, Archie Richie Rich, Woody Woodpecker etc.; Old fishing reels; 20+ Knives; Toys; (2) #3 Griswold skillets; Other cast iron pcs, #6 & #3 Crocks, Bowls, and pitchers, 8 Place setting of Hall Jewel Tea with serving bowls; (2) pair snow shoes; Playboy Magazines back to early 1960's; Some WWII memorabilia; (2) Old Ford hubcaps; 30 lots of coins; Old bottles; Some glassware; Horizon optical stepper; and much more.
TERMS: Cash or Check w/Proper ID • Not Responsible For Accidents • Lunch Served
Printed material on auction day takes precedence over previous printed material.
KNOLLENBERG AUCTION SERVICE
Mason City, Ill. • Office Ph. 217-482-5351
AUCTIONEERS:
RON KNOLLENBERG 217-341-1219 • MATT SWANSON 217-652-3403
AUCTIONEER'S NOTE: This is only a partial listing. An offering of clean furniture and household items. Shop Smith and woodworking tools appear to be in excellent condition. Hope to see you at our OPEN HOUSE on Friday, June 1 from 5 to 7 PM, and AUCTION DAY, Saturday, June 2 at 10 AM. Ron and Matt.