Large Estate Auction-May 19 2018
Saturday May 19, 2018
10:00AM
Map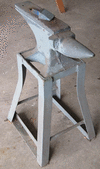 Large Estate Auction
Located at: 20209 W. Farmington Road, Trivoli, IL 61569
Sat., May 19th, 2018 @ 10:00 AM
Like us on Facebook!! Visit; www.auctionzip/2550 or www.culverauctions.com
Vehicle: 1998 Lincoln Signature Series Town Car-4 Door-V8-Loaded- Leather-One owner w/ 44,046
Vintage Horse Drawn Equip. & Tack-Modern Horse Tack/Saddles: High Wheel Crop Wagon W/Spring Seat, Cultivator/Plow & Rowmaker, Luthy & Co. Steel King Cultivator, IH McCormick No7 Sickle Mower, (3)Walking Plows & Cultivators, Several Wagon Seats, Sterling Silver Parade Press Tack, RT Frazier Bucking Saddle, Heiser Bucking Saddle, Underhil Saddle, (2) 1895 Whiffle Tree Yoke, Wooden Show Box, Halters, Horse/Mule Collars, Harnesses W/Blinders, Wagon Jack, Horse Shoes, Saddle Blankets, Buck Board Seat Parts, Twitch, Driving Rein Spreader Ring Sets, Hames, Split Bits, Horse Bits, Mirrored Horse Collars, Bull Horns/Antlers: (2)Bull Horn Mounts Tip To Tip 8'& 6 ½', Several Sets Of Other Bull & Deer Antlers,
Jewelry-Display Case Items-Collectibles-Paper-Military: 14K, Brooches-Pins-Necklaces-Bracelets-Earrings, Display: Silver, Silver Plate Flat Ware, Rogers Silver Plate Serv For 8, 48 Star US Flags, White Rose Lic Covers, 1924 Lic Plate, 30's- 60's Lic. Plates, Adv Items/Ledgers, Pierce Auto Parts, 1958 Friction Edsel, Tonka Truck, 1965 Ford Motor Co T-Bird Transistor Radio, Quilts, Embroidered Horse Pillow Cases/Doilies, Product Tins/Bottles, Cast Iron Sinclair Scott Co. Apple Peeler, Cast Iron Pig Bank, Cragg Bakelite Suicide Knob/Other Bakelite Knobs, Lincoln Greyhound Radiator Cap/Ornament, 30s Chevy Viking Radiator Cap Ornament, Cow Bell, Tax Tokens, KS & W Co. Peoria Il., MWA 1908 Head Camp Token, Lava Soap Token, Mentor $1 Trade Token, Hartland Plastic Angus Bulls, Brass Stencils, Michigan Silo Therm., Hand Carved Pencil Box, Straight Razors, Pottery Banks, Tin Type Photos, Fossil Rock, Peoria's Best Cigar Boxes & Others, Celluloid Travel Kit, Trooper Revolver Cap Gun, Vintage Car Items, Peoria Rubber Wrench, Large Collection of Vintage Tools, Blacksmith Made Tools, Paper: McCormick Farmall & IH Manuals 460/560/660, Farmall 240 Manuel, McCormick Corn Picker Manuel, Wisconsin Manuel, Boxing Poster, 1954 Roy Rogers Novel, Vintage Scrap Book, 3 Vol. Set Ozark Heritage Dent Co, Mo., Vintage Paper Advertising, New World Horizons Atlas, Uncle Tom's Cabin 1895, Vintage Novels, Coca Cola The World Of Nature Cards, Rexall 1942 Weather Chart/Calendar, 31 Years On The Plains & In The Mountains 1900, Military: Army Sateen Dress Coat, WWII Trousers, Cotton Under Shirts, WWII Sewing Kit, Army Dress Blouse, WWII Garrison Covers, 79th INF.DIV. Combat History 1945, WWII Paper Work, Military Pillow Cases, Vintage Military Postcards,1st BN 10th Infantry Training Cycle Books, M205 Practice Grenade Charge,
Antique Furniture-Antiques-Primitives-China-Pottery-Glass: Original Coca Cola Cooler, Elmwood Milling Co. J. Baum Co. Floor Safe, Champion Spark Plug Metal Cabinet, Wood Wash Stand & Ringer, (2) Large Butchering Kettles, 38" Wooden Spindle Buggy Wheels, 42" Wooden Spindled Buggy Wheels/Others, 15" Steel Spoke Rims, 12" Steel Spoke Rims, Dinner Bell W/Bracket, K.C. Baking Powder Wood Box, Warm Morning Model 616 Wood Stove, Beckwitch Wood Stove, Seated Pedal Grinding Wheel, Hand Corn Sheller, New Britain Lard Press, Wood Whiskey Barrels, Nail Kegs, Horse Shoe Folk Art, Horse Shoe Boot Jack, Horse Hames Cane/Umbrella Holder, 25 Lbs Girl American Family Scale, Sunshine Gas Lamp #532, Stromberg Carlson Crank Phone, Red Jacket Hand Well Pump, Chalk Donald Duck/Others, Barrel Bird House, Wire Grocery Basket, Galv Metal Tubs, Barn Lanterns, Dehorners, National Water Heater, Corn Dryers, Wood Egg Crates, 2-Man Saw/1-Man Saw, Wood Chicken Crates, Vintage Kitchen, (2) Cast Iron Tubs W/Claw Feet, Wagner #8 , Cast Iron Footed Bean Pot, Cast Iron Kettle, Cast Iron Skillets, Brighton No 7 Waffle Iron, Borland Milk Crate, Milk Bottles, Sad Irons, Coffee Jar, Rolling Pins, Cast Iron Lamp Holder, Wash Tubs, Fence Stretchers, Cast Iron Chain Hoist, Milk Cans, 6 Pane Windows, Wood Product Boxes, Yard Sticks, Canes, Wood Butter Molds, Soda Crates, Coal Buckets, Wire Cages, Steel Runner Sled, Coffee Grinder, Vintage Women's Clothes, Slaw Cutters, Enamel Ware Fruit Bowl, New Haven Strike Mantle Clock, Spittoon, Kettles, Lincoln Horse Mantle Clock, Replogle Globe, Flat Irons, Old Bottles, Product Tins/Jars, Schwinn 26" Majestic Girls Bike, Pacemaker 26" Bike, Tricycle, Industrial Stool, Vintage Arvin Car Heater, Carpenters Boxes, Childs Wagons, Sprinkler Can, Steel Wheel/Wheel Barrow, Wash Boards, Spring Traps, Lots of Primitive Tools, Nail Puller, Wood Mallets, Rug Beaters, Axes & Hatches, Hay Knife, Corn Knives, Broad Axes/ Picks, Single/Double/Triple Wood Pulleys, Antique Furniture; Deacons Bench, Humpback & Flat Top Trunks, Childs Bow Back Chairs, Wedding Chest, Duncan Fife Drop Leaf Table W/ 2 Leafs, Rocking Chairs, Pressed Back Oak Chairs, High Back Oak Full Bed, Parlor Table, Wash Stand W/Towel Bar, Gentleman's Dresser, China: Fantasia Florenteen Service For 8, Royal Rose Service For 8 W/Cream/Sugar/Platter, Fiesta Ware, Delft Candle Holders & Vase, Pottery-Glass: Jadeite Plates/Saucers, Pyrex/Fire-king, Gold Leaf Glass Set, Stemware, Pressed & Pattern, Fostoria, Cobalt Blue Depression Fruit Bowl W/Cups, Cake Plates, Candy/Relish, Lead Glass, Compotes, Etched & Pattern, Pedestal Bowls, Large Vase & Jar Crackle Glass, Milk Glass, Colored Glass, Clear Pitchers, Pabst & Budweiser Beer Glasses, Thumb Print Ruby Red, Ruby Red Glass, S/Ps, Cobalt Blue Glass, Green Depression, Pitcher/Bowl, Blue Canning Jars, Pottery: Havens Pottery Jug, Pitcher, Bowls, Western Jug/Others, Sponge-ware
Prints/Paintings: Donald Teague Wagon Train Framed Print, Horse Prints, CW Anderson Horse Print, Deep Period Hopwood Poster, Domed Reverse Painted Statue Of Liberty, Silhouettes, Several Fredrick Remington Cowboy Prints, Maynard Reece Mallards Duck Print, Donald Teague Packing Print, Oval Dome Pictures,
Blacksmith: 85lbs. Columbian Anvil, Hand Forge, Leg Vise, Hardy Tool, Tongs, Blacksmith made tools
High End & Collectible/Modern Furniture: American Drew Bedroom Set( Queen Bed/Stack Dresser & Triple Dresser), Ethan Allen Baumritter Birch Gate Leg Drop Leaf W/4 Windsor Chairs & Set Back Hutch, Baumritter Colonial Couch W/Matching Chair/End Table /Coffee Table, Elegant Dining Table 6 Chairs/Pads/Leaves w/Set Back 4 Door Hutch, Hekmen End Tables/Coffee Tables, Master Craft Couch W/Swivel Chair/Recliner Set, Brass Lamps, Clam Shell Lamps, Lazy Boy Swivel Recliners, Tables, Glider, Maple Drop Leaf, Standard Bed, Appliances/Household; Microwave, Amana Flat Top Elec. Stove, Farber-ware Food Processor, Crock Pots, Small Kitchen Appliances, Knife Block W/Knives, Tupperware, Everyday Dishes, Pyrex, Correlle Ware, Partial Set Poppy Trail, Corning-ware, Pots/Pans, Baking Pans, Pressure Cookers, Revere Ware, Farber-ware Pans, Canning, Meat Grinders, Luggage, Interior Decor, Small Flat Screen, Clocks, Quilt Stands, Hoover Sweeper, Retro Pedestal Table,
Farm Equip/Related-Golf Cart-Wood Working Tools-Tools-Lawn/Garden: New Idea No 18 Ground Driven Manure Spreader, 5X12 Two Axle Trailer W/Title, 7x15 Hay Rack, Hyd. Flare Box Wagon, Tractor Mounted Seeder, Ford 3 Pt Post Hole Digger, Hog Catch Chute, Cattle Panels, Steel Post, Twister II Cattle Feeder, Metal Pig Feeder, Rolls Of 39" & 47" Web Fence, Fence Charger, Barbed Wire New/Used Rolls, Barb Wire Fence Stretcher, Pickett Fence, Chicken Wire, Corner Braces, Roll Electric Fence, Rolls No 9 Wire, Cattle Tank Waters, Livestock Gates, Cattle Oilers, 20' Elec. Hay Elevator W/8' Ext, Barn Track/Rollers, Metal Roofing, Hog Pans, Overhead Fuel Tank, Pick-up Truck Fuel Tank, Sheep Shears, Golf Cart: Yamaha Gas Golf Cart, Wood Working-Tools; Wood Lathe W/ Bench & Tools, Craftsman Router Table, Craftsman 12 1\2 Plainer, Delta Chop Saw, Delta Band Saw W/Floor Stand, 10" Craftsman Radial Arm Saw, 10" Table Saw, 4" Planer, Router Bits, Miller Falls Hand Drills, Miller Falls Hand Plane, No 5-1\2 Wood Plain, Signed Harrry Disston Hand Saws, Tools: Rock Island #74 Vise, 16 Speed HD Floor Drill Press, Stihl Chain Saw, Cement Mixer, Air Compressor, Stihl FS45 Gas Trimmers, Wisconsin Gas Motor, Bench Grinder, Dremel Set, 2/4' Wood Levels, Pipe Wrench Set 14"-24", Craftsman Wrenches, Drills, Tap & Dies, Socket Sets, Wood Clamps, Chain Binders, Log Chains, Chain Pulleys, Hammer Handles, Lots Hand Tools, Long Handled Tools, Elec. Wiring, Come-alongs, Bench Vise, Oil Barrels, Hardware, Wood Planes, Handyman Jack, HYD Jack, 18 V Cordless Weed Wacker, 5' Werner Step Ladder, Alum & Wood Extension Ladders, Shop Vac's, Air Tank, Bolt Cutters, Metal Shelving, Storage Cabinet, Anti-Freeze, Motor Oil, Lawn/Garden: Simplicity 15 HP Lawn Tractor 48", 17 ½ Ton Log Splitter, B/S 8Hp Generac S4000 Generator, Simplicity Tiller, Agri Fab 17 cu ft Lawn Cart, Iron Wheel Cart, Gas Garden Tractor W/Plow & Cultivator, Gas Sprayer Wand & Boom, 8 HP Bachold Mower, Ariens Snow Blower, Lawn Boy Mowers, Chain Link Fence-Gates, Firewood, Scrap Pile, Blue Bird House, Lawn Swing, Wooden Dog Carrier, Lawn/Garden Chemicals, Rabbit Traps, Large Metal Dog Cage, Metal Mole Traps, Lumber: Tongue/Groove, Plywood Panels,
Guns/Sporting Good: Gelaton Double Barrel, Boxes Of Shotgun Shells, Scope, Live Traps, 7.62 Banded Ammo
Auctioneers Note: Great offering of outstanding items. Two Rings to be ran. Statements day of auction supersede all others.
TERMS: CASH-CHECK OR DEBIT NOT RESPONSIBLE FOR ACCIDENTS LUNCH STAND RESTROOM
The Clare & Ada Gibbs Family Trust
Culver Auction Service Lic#440.000447 Greg Culver Farmington. IL 61631 ph:309-370-5305 -Tim Placher-Jimmy Johnson-Andrew Whitsitt-Bill Homan Jr