Real Estate & Estate Auction
Saturday May 05, 2018
10:00AM
Map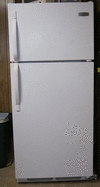 Real Estate & Estate Auction
Located at: 457 S. Main Street, Farmington, IL.-On Route 78
Like us on Facebook & To View Photos Visit
http://www.culverauction/auctionzip or www.culverauctions.com
Saturday, May 5th 2018 @ 10:00 a.m.
Real Estate Description: Three bedroom, two bath ranch home on nice lot with 24x24 garage. Home offers eat-in kitchen, large living room, three good size bedrooms, full bath & laundry hook-ups on main floor and has full unfinished basement with full bath. It has central air, gas forced air furnace, gas hot water heater plus new (2018) breaker box and new (2018) roof on house/garage. Property has vinyl windows /aluminum siding, ceiling fans, front & back porches plus blacktop drive. This is a solid home so don't miss this opportunity. Come to the Open House or call for an appointment to view – 309-370-5305.
Location: 457 S. Main Street, Farmington, IL 61531
Open House Dates: Sunday April 15th 1-3pm & Tuesday April 17th 5-7pm
Terms for Real Estate: $5000.00 down at time of final accepted bid. Remainder paid at time of closing in 30 days, when Title Insurance policy will be given. Owner reserves the right to accept or reject any or all bids. Property will be sold "As Is" and not subject to financial approval.
---------- Personal Property to be auctioned immediately following the sale of above Real Estate -------
Jewelry-10K-14K-Sterling-Display Case Items-Military-Vintage Paper: 14K-10K-Sterling, Lloyds RR Watch 10k R 17 J, Act Of Congress 1947 KIA Gold Star Pin, Necklaces, Bracelets, Pins, Brooches, Earrings, Men's/ Ladies Watches, Oneida Silver-plate Serv. For 12 w/ Case, 1917 Wm. Rogers Silver-plate Serv. For 12, Silver Sheffield Sugar Tongs/Spoon, Celluloid Dresser Top Jewelry Box, (2) 1933 World's Fair Spoons, (5) Hotel Pere Marquette Silver Soup Spoons, Cat Service Pins 5/10/15/20/25, (2)Caterpillar Metal Badges, School Safety Patrol Badge, Pocket Knives; Old Timer/Sabre/Hog Knife, Metal FFA Sign, Marbles, Master Oil Spouts, IH Wrenches, Oil Cans, Straight Razors, Dale Earnhart Rookie Year Soda Bottle, IL Power Co. Fare Token, Wagner Cast-iron Ashtray, Ideal Plastic Doll, Military; Seabag, Flight Line Coveralls, Wool Sweaters, Army Garrison & Hat Covers, US Army Buttons, Rank Insignias, Dog Tags, Military Wool Socks, M-1943 Field Jacket Hoody, Military Bag, Army Dress Trousers, M-1934 US Wool Blanket, 18k Plated Military Buttons/Buckle, Efficiency Honor Medal, USN Service Boots, US Army Scarf Camp Fanning Tex., 1942 TM 5-225 War Dept. Tech. Manual, USN Pillow Case, Art; Terry Redlin Print, Several Hand Painted-Local Artist, Acrylic/Oil Paintings, Paper/Books; 1944,46,47 Farmington Yearbooks, IH, New Idea Other Sales Brochures, Elmwood/Yates City Paper-Metz Standard/ Ecklund Motor Paper, Ferguson Tractor Paper & Various Farm Brochures, 1950 Canton Motors Brochure, Victorian Paper, Big Little Books, Vintage Rover Boys Novels/Others, Cat Memorabilia Paper, 1946 Farm Mechanics Handbook,
Antiques-Collectibles-Primitives; Vintage Elgin Women's 1930's/40's Original Bicycle, Mens Hiawatha Vintage Bicycle, Corner Cabinet, Unique Sewing Cabinet, Metal Kitchen Cabinet w/Canister Set, Cast Iron Dr.Scale w/Height, Admiral Counter Standard Broadcast Radio, GE Model P-840b Radio, National Short Wave Base Station, 55 Gal Wooden Barrel, Buffalo Bill Scout BB Gun, Wood Carpenters Box, Dietz No 2 & Defiance No 2 Barn Lanterns, 45 MPH Sign, Cast Iron Bean Pot, Pioneer Thermometers, Wood Ironing Board, Ball Caps, Wood Framed Mirror, Product Tins, Buck Saw, Wood Ammo Box, Nail Keg, 2 Oak School Desks, Wood Tool Caddy, Metal Milk Case, Block Plain, Kitchen Stools, Show Pak Projector, Record Cabinet, Midland CB, Atlas Juice Master, Old Wood Doors, Kerosene Lamps, Oil Swag Lamp, (2) Milk cans, Corner Shelves, Tapestry With Bears, Last Supper Tapestry, Large Horse Tapestry, Vintage Religious Items, Vintage LP's CW, Receiver w/Turntable, Kitchen Cook Grease Cans, Lots Of 8 Tracks Pop/Country Western, Hankies, Doilies Glass/Pottery/China; Josef Original Music Girl, Music Carousels/ Boxes/Globes, Statues, China Elephant Collection, China Figurines, Pressed & Pattern Glass,
Appliances-Modern Furniture-Household: Kenmore 300 Washer/Dryer, Frigidaire Refrig, Oak Table 4 Chairs, Full 6 Pc Bedroom Set, Dressers, Blonde Dresser, Chests, Walnut Corner Cabinet, Setback China Hutch, Display Cabinet, Night Stands, Desk w/Chair, Flat Screen Stand, 2 Tier Lamp Table, Coffee/End Tables, (4)Recliners, Reclining Love Seat, Small Tables, Rainbow Sweeper, Microwaves, Small Appliances, Pyrex, Tupperware, Correlle Ware, Utensils, Flatware, Cookbooks, Surgical Steel Pots/Pans, Pressure Cookers, Sweepers, Music CDs, DVD, VHS Tapes, Humidifier, Candles, Coolers, Clocks, Fans, Christmas, Purses, Men's Leather Jackets, Case IH Jacket, New Men's Dress Shoes, Blankets, Comforters, Towels, Afghans, Sewing,
Lawn Tractor-Wood Burner-Tools-Hardware: Simplicity Sunstar 20 HP Hydro 48", 21" Lawn Boy, Solar Key Freestanding Wood burner, Gas Powered Reel Mower, Wissota 6" Bench Grinder, Masonry Tools, Spray Paint, Hand Tools, Drop Cords, Vises, Hardware, Log Chains, Elec/Plumbing, Hand Saws, 1\2 Drill, Yard Art, Step Ladders, 12' Wooden Ladder, Long Handle Tools, Road Pal Air Compressor, Coma-long, Plastic/Metal Gas Cans, Battery Charger, Bar Oil, Craftsman Air Compressor, Auto Oil, Misc. Plywood/Lumber, Leaf Blower, Sprayers, Lawn/Garden Chemicals, Garbage Cans, Wrought Iron Patio Furniture, Patio Umbrella, American Flag/Pole, Ping Pong Table, Coveralls, Exercise Equip, Cycle Helmet, Fishing Rods/Reels, Filet Knives, Filet Knife w Scale, Hockey/Roller Skates
Auctioneers Note: This is a nice home/yard w/good selection of personal property. Two Rings to be run so bring a friend. This is an on-site auction, dress accordingly. Statements day of auction supersede all others.
TERMS: Cash-Check-Debit NOT RESPONSIBLE FOR ACCIDENTS Lunch Stand Restrooms
Estate of Charles Parkhurst
Culver Auction Service Lic#440.000447 Greg Culver Farmington. IL 61631 ph:309-370-5305 -Tim Placher-Jimmy Johnson-Andrew Whitsitt-Bill Homan Jr