Antiques,Hosuehold,Tools, Vintage Cars,Guns, Farm,Misc.
Saturday March 24, 2018
10:00AM
Map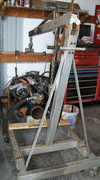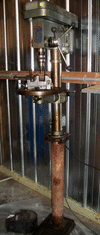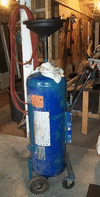 AUCTION
1800 Pigeon Creek Rd. Varna, IL 61375
Saturday, March 24, 2018 @ 10:00
ANTIQUES-HOUSEHOLD-TOOLS-VINTAGE CARS-GUNS-FARM-MISC.
ANTIQUES/COLLECTIBLES
Street light 1900's
RRS & WCH R.R. crossing bells
Kohen barber chair
Aladdin style lamps horse hames
Lunkenheimer steam whistle
Buckeye steam whistle
Pitch fork
Washboard
Jas. Miller & Sons pick
CB & O R.R. diesel can
McCoy cookie jar
Michael Jordan cookie jar
Record albums
RCA Victor portable record player
Playboy collection
McDonnell #150 water cut off
Wood steering wheel
Cast iron buggy whip holder
Grandfather rocker
Batman & Robin bat mobile cookie jar in box
Wyle E. coyote cookie jar
Riveter
Cast skillets, some Griswald
Tobacco humidors
Cigar boxes
John Wayne collection
Boy Scout, Girl Scout & Cub Scout manuals
Feed sacks
Bank bags
Johnny Cash memorabilia
Farm equipment manuals
Western electric shipping crate
Wood cigar press
GUNS
Ruger 10-222 semi-auto D/U gun
H & R Arms Mod 922-revolver 6" barrel
H & R Arm's Mod 632-revolver 4" barrel
Stevens 410/22 over-under fiberglass stock shot gun
Western Field 20 ga. Mod M175A
Dillion mod R L 550 precision reloader 4 stage
Sev. dies, 1-270 Winchester
Midway mod. 1292 tumbler
Midway Rotary-7 Media separator
PCBS Trim Pro manual case trimmer kit
Primers for rifle & pistols
CCI 22 shot shells
Reloading manuals
38 cal. Cartridges
Cowboy action clothing
FARM EQUIPMENT
1994 Chevy pick-up 1500, 350 CI automatic, 170,000 miles, new tires
J.D. #LV4500 (S.#P453800), 1300 hr. diesel 4wheel drive, rops. 3 pt. w fast hitch, 460 loader
W 6' bucket
3 pt. lift
3 pt. 5' harrow
3 pt 6' blade
3 pt. 6' bush hog
CARS & PARTS
1948 Olds. Rat Rod 350 cc/Auto, runs great
48 Olds. Frame
48 Olds engine & transmission
47 Studebaker p/u parts
48 Plymouth Deluxe w suicide doors, original
Aluminum power glide transmission rebuilt
HOUSEHOLD/FURNITURE
Haier apartment refrigerator
Maple round dining room table
Double recliner, electric
Duo/art electric player piano & bench, approx 50 music rolls
Floor lamp
Cafeteria 8' table
Work table
Computer desk
Office chair
Misc. bedding
Cupboard w glass doors & shelved w light
2 metal cupboards
Bird houses, some blue birds
Box fans
Oil electric heater
TOOLS
2 ton engine lift
1960's Buick 231 ci engine w auto transmission
2-1 ton chain falls
Oil drain tank
Superior floor model drill press
Grizzly floor model drill press
Wire wheel on stand
Central machine power hack saw
Oxy-acetylene torch cart, hose, gauge, tips
Delta double wheel bench grinder
Lincoln ac/dc welder
2 steel weld benches
Transmission jack
24' fiberglass ext. ladder
JD squared model 4 w 1.5" die and accessories
JD squared Notchmaster w pedestal
Handle tools
C-clamps
Bench model drill press
Electric hand tools
Bench vices
Angle grinders, drills
Rotunda caster-camber adjustable wrenches
Rigid #450 pipe vice & stand
Ladder jacks
Rotunda steering gear & pump service set
Rotunda rack & pinion power steering service set
TC front drive axle service set
Rotunda front axle service set
Rotunda essential special service tools
Router & stand & bits
Parts washing stand
Wood clamps
12-ton hydraulic press
6-ton hydraulic press
Hand tools
100' weld lead
Concrete tools
Coleman Vortex7850 upright generator w electric start & LP conversion kit
Wagner paint sprayer
MISCELLANEOUS
Stack of lumber
Parts bins
Large amount car parts
Hub caps
Draft horse harness
Car seats
5th wheel set up for pick-up
Western style leather holster
Assortment Chilton Manuals, Chevrolet, GMC, Studebaker
Stream & traction manuals
Train manuals
Draft horse magazines
Big Easy ski
Vinyl lawn furniture
Char Griller gas grill
Weber grill
Microphone & guitar stands
Predator shooting rest
Lawn sweeper
Electric fence charger
Antlers
Cassette tapes
Pipe fittings, lots
Pile scrap iron
Car CB's
Misc. electric supplies
General tires
Power meter
Misc. dishes, pots, & pans
RCBS burning tool
Spurs
Leather holsters
Coyote, predator calls
2 cowboy slicker 1XL, 1 Med.
Karaoke equipment, fog machine, 4" digital ball, laser & spot lights
Roco Pro duet karaoke machine w American audio speaker
Emerson screen & disco ball
Texas Ranger am/ssb mobile CB
Motor cycle helmet six small
Owner: Dennis Major
TIM PLACHER AUCTIONS
Col. Tim Placher, Lacon, IL Col Greg Culver, Farmington, Il. Louis Grimes
Ph. 309-246-8658 Ph. 309-245-0729 Lacon, IL.
Cell 309-253-8658 Ph. 309-238-8623
Full sale bill: www.timplacherauctions.com or www.auctionzip.com
Terms: Cash or Good Check, proper I.D. required. Not responsible for accidents or items after sold. Announcements made day of auction take precedence over any previous material, printed or oral. Lunch served. Restroom.