34th Annual Farm Machinery
Consignment Auction
Pit Run Park
Gibson City, Illinois
Thursday March 15, 2018
10:00AM
Map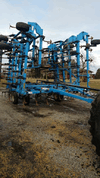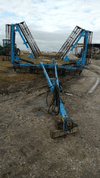 VISIT OUR WEB SITE FOR PICTURES: billkruse.net
SALE LOCATION: From Intersection of RT 47 & RT 9, West on RT 9 1/4 mile to Pit Run Park, Behind Gibson Material Cement Plant. Watch for Signs at Gibson Material Cement Plant & East of Alliance Grain West Elevator.
ANTIQUE TRACTORS—GRAIN CART—SEMI BOX TRAILER—DUMP TRUCK
IH Farmall 450 Gas Tractor, WF & 2 pt. hitch; Massey #150 Gas Tractor w/loader; 2-Minneapolis Moline ZA Gas Tractors; Minneapolis Moline 602 Diesel Tractor; JD 1210A Grain Cart; 1989 Great Dane 48 ft Box Trailer w/Swing Doors; 1966 Ford F-600 Dump Truck 79715 Miles
SPRING & FALL TILLAGE EQUIP—WAGONS—GOLF CART—MISC.
JD 7000 16R x 30 Front Fold w/monitor; DMI 44 ft Field Culti & 44 ft Rolling Basket; IH 470 20 ft. Disc; DMI #527, 5 Shank Ecolo Tiger Chisel Plow; Glencoe 12 ft 9 Shank Soil Saver; Kewanee 20 ft Culti-mulcher; JD #915 7 Shank V-Ripper; 1992 JD 6000 Sprayer w/60 ft Booms, Cab, Air, Foam Control & light Bar; AC 6x16 SM Plow; 4 Sec 24 ft Harrow; Glencoe 30 ft Field Culti; 2-200 Gal Saddle Tanks w/Elec Controls; Woods 3180 Batwing Mower; 16 ft Hay Rack on 10T Gear; WAGONS: 2-Ficklin #231 Wagons; Ficklin #231 Wagon w/Brush auger; Ficklin Wagon; Goose Neck CD Wagon; GOLF CART: 1993 Gas Golf Cart; MISC: Clipper Fanning Mill w/screens; 2-Ace Pumps 540/1000 RPM; Bean Hustler w/Vanguard Gas Engine;
EQUIP FROM RHINO TO BE ON SALE
(OLD M&W)
LOADER TRACTORS AVAILABLE FOR LOADING
AUCTIONEER NOTE: This is a partial listing more by sale time. Will take consignments till 8:30 AM Sale morning. NO TIRES WITHOUT RIMS. All Items subject to prior sales.