Large Public Auiction
Saturday February 17, 2018
10:00AM
Map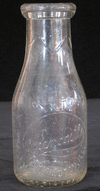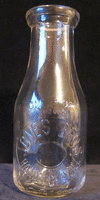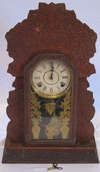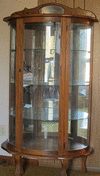 Large Public Auction
Located at: 1001 E. Fort Street, Moose Lodge in Farmington, IL.-Across from McDonalds on Rt.116
Like us on Facebook & Visit www.auctionzip.com/2550 or www.culverauctions.com to view over 175 photos.
Saturday, February 17th 2018 @ 10:00 a.m.
Jewelry-Showcase-Canton & Area Adv/Post Cards-Paper: 18K Ring, Earrings-Pins-Brooches-Necklaces, Farmington-Queen Castle Pint Milk Bottle, Hanna City-Jones Bros Pint Milk Bottle, Gold Teeth, Sterling Spoons, Belt Buckles, Lighters, Pocket Watches, Vintage Cast Iron Pig Bank, Harley Davidson Bank/Other HD Items, Framed Coin Sets, Case & Old Time Pocket Knives, Peoria Laidlaw Fly Ash Tray, 1926 Lic Plate, Adv Pins, Collection of Bullet Pencils/Pens (seed corn-ag related), Collar Flat Iron, Advertiser Items, 1981 Derby Glass, Goebel Birds, Pocket Ledgers; Several John Deere Farmers Pocket Ledgers 1920s-60s-two w/Mistakes, E.W.Doubet seed Sack, Peo Stockyards Pocket Ledger, Paper/Books; 1919 & 1921 Timber Twshp Yearbooks, 1894 Hood's Calendar, 1880s German Books, 1981 Reprint 1880 Peoria County History, Victorian Litho Children Pictures, 2x Vintage Tip Boards, Victorian Trade Cards ( P&O-Walton Plow-Colter Plow-Black Americana-Thread-McFarlan Carriage-Hanna Wagon & Others), Peoria Plow Co Paper, 2x Victorian Scrapbooks, 1911 White House Cookbook, Peoria History Books, 1920-40s Tractor Manuals, 1900 Breeder's Gaz., 1879 Stamp, 1892 Iowa Math Book, 1920-50s Farm Tractor/ Equipment Brochures, Early 1900s Farm Magazines, 1890s Childs Story Book, Victorian Litho Business/ Greeting Covers, Peoria Cupids Bridal Cookbook, 1960/80-90s Cardinals Programs, 1985 Cards Championship Ticket Stubs, Cardinals baseball Cards, Poke'Mon Unopened Comic Set, Unopened Poke'Mon Posters, 1998 Chicago Bulls Champion Pennant, Michael Jordan Ball Cards & Photos, Albert Pujols Photo
Heisey Glass-Fenton-Westmoreland-Pottery-China; Heisey Glass Patterns; Lariat-Waverly-Colonial Puritain-Crystolite-Warwick-Quator Art Deco-Elegant-Pleated Rib-Ridgeleigh-Pricilla-Plantation-Provincial-Orchid Etched-Whirlpool; Compotes-Cream & Sugars-Dessert Sets-Berry Set-Salts-Candy-Divided Dishes-Salad Bowls-Butter Dishes-Toothpick Holders-Trays-Pedestal Bowls-Cornucopia Candle Sticks-Stemware-Glass Sets-Stem Sundae-Mayonnaise Bowls, Jack Be Nimble Candle Sticks, Yellow Glass, Heisey Glass Animals/Birds; Colts-Squirrel-Rabbits-Elephants-Swan-Teal Horses-Pink Horses-Flying Geese & More, Glass; Fenton, Lots of Westmoreland( Rooster & Hens On Nest-Slag Glass Birds On Nest-Cat On Nest-Rabbit On Nest-Love Birds On Nest), Carnival, Silver Crest, Longaberger Glass Animals, Depression, Brides Baskets, Etched Glass, Salts, Lots of Crackle Glass, Pottery; Shawnee, Roseville, Hull, RRP Banded Milk Pitcher, Franciscan Apple Water Pitcher, China; Wentworth China Serv for 12 "Bluespray", Japan English Garden China Service for 12, German-Bavarian-English Painted China, Transfer Ware, Lefton Chicken/Bird Collection, Hair Saver, Delft, Oxford Ware Mixing Nest,
Pedal Tractors-Huge Collection of Die Cast Tractors/Trucks/Cars; Budweiser-Ertl-Fox Fire Farms-Caterpillar-NASCAR; JD Ertl 4020 Wide Front Pedal Tractor, Ertl JD 520 Pedal Tractor, Collection of Fox Fire Farm Die Cast Tractor Models & Characters, 1998 The Replica Case 800 w/Corn Wagon, Several Dyersville Farm Show Special/Limited Edition Tractors ( JD-IH-Farmall-Massey-MM-Ford-Co Op #3-AC-Case & Others), 1999 Iowa FFA John Deere G, (3) 50th Anniv Farmall H w/Drivers, JD 1010 Crawler, MM 6-750, New Holland 7740, 1984 AC D14 Summer Toy Festival, Mini Farm boy Pedal Tractor, IH Cub Dyersville, T 340 IH Crawler, Farmall F12-H, JD A Tractor & Many More Not Listed, Budweiser Banks; Large Collection of Original 1st Edition Budweiser Die Cast Banks; Blimp-Delivery Trucks-Cars-Semi's, Caterpillar Die Cast: Large Selection of CAT Racing Cars-Joal 225/Hauler-CAT Semi's & Other Equipment in Boxes, Other Toys/ Related; UPS Racing Van, Die Cast Pedal Cars, Die Cast Banks, Walt Disney Classic Figurines, NASCAR Cars & Haulers, Vintage Mack-IH-GMC Trucks, 1964 GI Joe w/ Painted Rivets, Die Cast Grain Trucks, Auburn Rubber Animals, AMT & MPC Plastic Models in Box, Hot Wheels Thunder shift 500 Racetrack, Ideal Motorific Sprint Racing 100 Set, Vintage Fisher Price Toys, Marx 5" Plastic Cowboys/Indians, Tinker Toys, Lincoln Logs, Walt Disney Puzzles/Others, True View Viewer w/Film Strips, Mario Bros & He Man Lap Trays, Wii Game Console,
Antique Furniture-Antiques-Primitives: Unique Scroll Drawer Music Cabinet, 3xCurved Glass China Cabinets, Bookcase Dresser, Oak Setback Hutch, Record Cabinet, Porcelain Top Kitchen Table w/Drawer, Hinners Pump Organ-Pekin, Crown Ornate Pump Organ, Parlor Tables, Lamp Tables, 2x35" Carved Cats, Duncan Fife Drop Leaf, Childs Slat Rocker, Windsor Rocker, Organ Stool, Antiques; Schaltz 400 Day Clock, Session 8-Day Mantle, Gilbert 8 Day Parlor Clock, Uncle Sam Cast Iron Coin Bank, 5 Gal Stoneware Crock, 4 Gal Western Crock, Butter Churn, GE Chrome/Bakelite Toaster, Vintage Records; 45s/78s/LPs, Cast Iron Rooster Door Stop, (2) Old Milwaukee Glass Sign Panels, 1908 Panoramic Photo of Downtown West Union Iowa, Cowboy Hat, 2x Orange County Lamps, School Bell, Kerosene Lamps, Vintage Religious Prints, Horse Statue Collection, (2)Pyrex Mixing Nest Sets, Guardian Ware, Longaberger Baskets, Tin & Wood Cigar Boxes, Product Bottles/Tins, Printers Trays, Chenille Spread, Joe Camel Collectables, Camel Pro/Winston Race Items (Lighters/Clothing/Caps), Wood Boxes, Pepsi Case, Retro Belt Exerciser, Coca Cola Items, Primitives, Carved Wall Masks, Schwinn Typhoon Men's Bike
Sportsman-Knives-Game Calls-Decoys-Hunting/Fishing; Jules Bouillet Duck Decoys, Buck Cocobolo Hunting Knife, Buck #307 Knife, Jet Aer #990 Knife, Winchester 2008 Knife Set, Vintage 22 Boxes, Rapala Lure 1667/5000, Joe Bucher Duck Call, Ken Martin Goose Call, Olt DD-120 Duck Call, Remington Duck Call, 2xPro Staff Reels, Rods & Reels, Shooting Muffs, Hunting clothes, Gun Cleaning Kits
Appliances-Piano-Modern Furniture-Household-Lawn/Garden; Crosley Stainless Front Refrigerator, Crosley Gas Range 5 Burner, Maytag Washer & Gas Dryer, Hotpoint Chest Freezer, Kimball Consolette Piano, Lighted Curio, Two Shelf Curio, Small Floor Display Cabinet, Setback China Hutch, Setback Display Cabinet, Jewelry Armoire, Narrow Decorative Setback Hutch, Narrow Oak Cabinet, 2x Glider Rockers, Mission Style Glider, Sofa's, LazBoy Recliner, Writing Desk, (4)Dressers, Oval Dining Table/Chairs, (2)Double Beds, End Tables, Bookcases, Kitchen Cabinet, Singer Sewing Mach., Lamps, Sweepers, 8x10 Area Rug, Paula Dean Pan Set, Farberware Pans, Baking Pans, Corelle Dishes, Microwave, Small Kitchen Appliances, Pyrex, Corning Ware, Baking Dishes/Pans, Christmas, Holiday Décor, Heaters, Fans, Rugs, Cookbooks, Blankets, Turkey Fryer, Gas Grill, Sump Pump, Catchers Helmet, Everlast Hanging Punching Bag, Goose Decoys, Fruit Pickers, Long Handled Tools, (2) Wheel Barrows, Fiberglass Ext Ladder, HJC Inferno Cycle Helmet, Luggage, Shop Vac's,
Auctioneers Note: We have a great offering of some outstanding items. Two Rings will be run so bring a friend. A small portion of items will be outside. Statements day of auction supersede all others.
TERMS: Cash-Check-Debit NOT RESPONSIBLE FOR ACCIDENTS Lunch Stand Restrooms
Multi Owners; Glasford/Yates City/Peoria, IL
Culver Auction Service Lic#440.000447 Greg Culver Farmington. IL 61631 ph:309-370-5305 -Tim Placher-Jimmy Johnson-Andrew Whitsitt-Bill Homan Jr