Real Estate Auction Beautiful 4-5 Bedroom 4 Bathroom Brick Home With 3 Car Garage And Fenced Yard
Saturday November 04, 2017
10:00AM
Map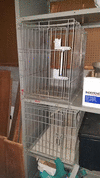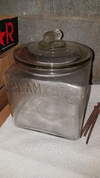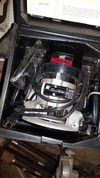 304 Bruce Avenue, Milan, IL.
Built in 1966, this beautiful 2 story home has 3350 sq. ft. of living space including 5 bedrooms, 4 baths, 3 car brick garage. 3354 square feet. Come to see this beautiful home at the Open House, Thursday, October 19th from 4- 6:30 P.M.
Click Here For Map, Tax and Assement Information, Then Click Your Back Button
Click Here For Description And Room Dimensions, Then Click Your Back Button
Check out more information and pictures growing at DePorterauction.com and prepare yourself to be the proud owner of 304 Bruce Avenue, Moline, IL.
Real Estate Terms: $10,000 due on the Auction day by secured funds or a personal check with a letter of credit. The successful bidder will sign a binding real estate purchase agreement immediately following the Auction. Closing will be on or before 60 days, when Title Insurance, Deed and Possession will be provided.
Prospective buyers are encouraged to make any inspections and financial arrangements in advance of the Auction. The property is being sold "AS IS, Where Is". Buyer Brokers are welcome but must register their client with the Auction Service by 12 P.M., Friday November 3rd. Call Dan with DePorter Auction Service to view this awesome opportunity, 309 738- 9333
Automobile- Car at 11: A.M. Buick Century, power windows, locks, 3100 SMI engine, 108,000 + miles, sedan;
Tools- (3- Hayracks) Shop Smith, Craftsman sockets & wrenches; ladders, ladders, ladders; 2- large safes; extension cords; Pressed Steel Works, Rock Island, IL., large red tool cabinet, upper & lower units; shelving; cabinets filled with hardware; dog kennels; lg. metal executive desk; file cabinets; bench drill press; Craftsman router, router table; fire extinguishers;
Collectables- JD lighters, stickers, patches, flashlights, tape measures; Mr. Peanut glass canister; shoe last;
Furniture- SS 3 basin restaurant sink; 10 gun display cabinet; 5- school locker unit; metal executive desk; metal file cabinets; (3- hayracks of miscellaneous household!!)
Lawn Equipment & Furniture- Troy Bilt 42" riding mower w/pedal drive; Yard Machine; 21" sp mower; 24" Ariens two stage snow blower, (like new); Line trimmer;
Furniture and Collectibles Sell November 18 at the Reynolds, Il American Legion at 10 AM
DePorter Auction Service and the Seller are Not Responsible For Accidents
Marlene Ernat, Seller
ANNOUNCEMENTS DAY OF AUCTION TAKE PRECEDENCE OVER PRINTED MATERIAL
Dan DePorter, Auctioneer 309- 738- 9333, IL License # 440.000503