Real Estate & Estate Auction for Kevin Coburn & Coryco Construction
Sunday October 22, 2017
10:00AM
Map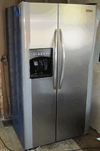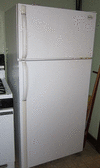 Real Estate & Estate Auction For Kevin Coburn Estate & Coryco Construction
Located at: 6309 N. Sheridan Road, Peoria, IL 61614
Sunday, October 22nd, 2017 @ 10:00 a.m.
To view complete sale bill & photos; www.culverauctions.com or www.auctionzip/culver.com
Real Estate Description: Offering a two bedroom well-built home, situated on a half-acre lot in a very desirable neighborhood. The home was being remodeled by homeowner when he passed away on 9/27/ 2016. Home has a large kitchen/dining room/living room/two bedrooms/full bath on main floor all with hardwood floors and a large floored attic large enough to complete two bedrooms and bath. Home has a full unfinished basement with updated wiring & plumbing. Property has central air & gas forced air furnace. Home has new composite asphalt roof, large backyard is completely enclosed by security fence where there is a 24x40 garage/shop that is heated and has AC. It has active ADT security system installed on the home & garage. The home is full of new windows/doors/appliances/ plumbing & electrical, all to be sold separately after home is auctioned that same day. This is a unique property in a great area of Peoria, next to an outstanding elementary school and allows the new owners to complete its restoration into a beautiful residence. Don't miss this one, visit the Open House or call for an appointment to view – 309-370-5305. PIN# 14-17-277-004 2016 Taxes: $2,884.52
Open House Dates: Sunday-October 8th 1-3pm & Wednesday October 11th 5-6:30pm
Terms for Real Estate: $5000.00 down at time of final accepted bid. Remainder paid at time of closing in 40 days, when Title Insurance policy will be given. Owner reserves the right to accept or reject any or all bids. Property will be sold "As Is" and not subject to financial approval.
---------- Coryco Construction Equipment & Personal Property to be auctioned immediately following the sale of above Real Estate -------
Construction Equipment/Trailer/Snow Blowers-Power Tools-Tools-Shop-Yard & Garden; 8'x10' Utility Trailer w/Ramp Gate, 25 Ton Log Splitter, Husqvarna Track Drive Snow Blower Mdl 1827 EXLT, Mi-T-M 2400 psi Honda Motor Pressure Washer w/Cart, Honda GS160 Pressure Washer, All-Pro Silver 2700 Pressure Washer, IC 11hp Power Washer, Honda 3500 Gen, Toro GTS55 Direct Drive Mower, Bosch Contractors Air Compressor, Tor 3000 GTS Snow Blower, Bosch Elec Jackhammer w/Cart, Wagner EP2300Airless Paint Sprayer, Stihl BR400 Backpack Blower, Stihl HT75 Pole Saw, Stihl MS180 Chainsaw, Stihl MS45 Gas Hedge Trimmer, MTD Push Mower, Torch Set, (3) 12 V Tank Yard Sprayers, Wood Working Tools; Delta 12" Portable Planer, Delta 6" Joiner, Delta 10" Deluxe Radial Arm Saw, Delta Wood Shaper, Jet Dust Collector, Delta Dust Collector on Cart, HD Extendable Roller Stand, 60+ Adj Wood Clamps on Stand, Stand Grinders, Huge Selection of Hand Power Contractor's Tools; Fein Multi Tool, Delta 14" Cut-Off Saw, Skil Gear Drive Saw, (2) Paslode Battery Frame Nailers, Senco Air Stapler, Paslode Battery Staplers, Dewalt Elec Impact ½", Senco Joist Nailer, Milwaukee HD Screw Gun, Senco Screw Gun, Bostich Air Coil Gun, & Stapler, Brad Nailers, Finish Nailers, Power Planers, Spectra Precision Laser HV301, Makita-Milwaukee-Dewalt-Skil-Bosh Battery/Others & Elec Drills, Routers, Circular Saws, Jig Saws, Treadman Angle Cutter, Core Drill, Hammer Drills, Compound Miters, Offset Drills, Tile Cutters, Angle Grinders, Sanders, Air Chisels, Reciprocating Saws, Stabila Levels From 2' to 8' some new, Bosch Contractors Radio, Special Carpenters Tools, NIB Kobalt Tool Chest w/Tools, Tool Bags Full of Hand Tools, Sets of Wrenches, Ratchet Wrenches, Socket Sets, All Sizes of Pipe Wrenches, Pipe Bender, Pipe Threader, Portable Fuel Tank w/Pump, Masterforce Rolling Stacked Tool Box, Work Benches, Bow Wrenches, Torque Wrenches, Lenox Hole Saw Set, Tool Boxes, General Hole Camera, Files, Chisels, Huge Selection of Hardware/Wire Nuts/Sand Paper, The inventory is too large to list but everything is in great condition. New Windows & Doors Still Packaged; (5) 24"x48" Andersen Double Insulated Windows, (1) 22"x75" Dbl Insulated Tilt Wash Window, (3) Northview 32"x20" Insulated Windows, Andersen-(1) 34"x 48-(1) 24"x36"-(2) 36"x 36" & 36"x 38" Vinyl Clad Wood Frame Windows, (2) Andersen 77"x 40", (1) Andersen 24"x 24" Octagon Window, Andersen 82"x 24", (1) Wood French Door 50"x 80", (3) Solid Oak Doors 28"x 80", (3) Mastercraft Steel Entry Doors 36"x 80", Louvered Gable End Roof Vent In Box, NIB-New in the Box Items; Ultra-Tow Alum Cargo Carrier, Bronco All-Terrain Scaffold, Metal Tech Scaffold, Morton Water Softener, Com'l Grade LED Work Lights, Furniture Dollies, Ceiling Fans, HD Plastic Shelving, Industrial Sand Blast Kit, (12) Boxes of Cedar Closet Liner, Folding Ramp, New 12/2 Wiring-Elec Boxes-Switches-Covers-Flex Conduit, Chimney Pipe, Vogelzang Heat Reclaimer, Florescent Lights/Bulbs, Roof Boot Brackets, PiVit Platforms, PiVit Ladder Tools, Sludge Pump, Auto Circulation In-Line Hot Water Pump, New Floor Jacks, Motion Lights, One Pc Tub/Shower Set, Brass & Copper Fittings, Plumbing Copper & PVC Pipes-Elbows, Super Stock 1460-1461 Com'l Door Closers, New Bags/Rolls of Insulation, Copper Tubing, Bosch Tankless Water Heater, Roof Jacks, (6) Basement Screw Jacks, Delta Sliding Table Attach., (4) Boxes Bosch Coil Nails/Others, NIB Circular Saw Blades, Cases of Deck Wash, (8) 5 Gallon Buckets of Wood Water Seal, Ladder Mitts, New Floor & Ceramic Tile, Ladders; Little Giant Ladder, (7) Werner Fiberglass Step 3'-6'-8'-12'-16', (3) Werner Alum Steps 6'-8', (3) Stokes Ladders 6'-8', 40' Alum Extension, Werner Alum Plank Decks, Misc Contractor Items; Justright Flammable Storage Cabinet, At Least 15 Sections of Scaffolding w/Braces/Levelers & Wheels, (150 Alum Scaffold Planks, Drywall/Drywall Cart, Drywall Jacks, Several Sets of LED Work Lights, Folding Alum Platforms, 12-3 Drop Cords, Knack Construction Box, Com'l Wheelbarrows, 2-Wheel Carts, Appliance Dolly, Shingle Shear, HVAC Tin/Ducting/Fittings, Shop Vac's, Coleman Gas Furnace & Central Unit, 5' Alum Ramp, Cement Tools, Master Port LP Heater, Allegro Heater, New Utility Tires, Industrial HD Shelving, Plywood, Lumber, Sheets of Stainless Steel, 20 & lb LP Tanks, Roll of Chain Link Fence, Fire Pit, Truckloads of Firewood, Commercial Painting Equip; (3) Grayco Pro Shot Cordless Sprayers, Buckets of New Paint, Painters Tarps, New Painters Equip, New Rollers/Brushes & Used, Brush Keepers, Paint Thinner, Acetone, (8) 5 Gallon Buckets of Thompson Water Seal & More,
Collectable Stereo Equipment-Drum Set-Vintage Rock Albums & Others; Denon AVR-2500 Receiver, Denon AVR-900 Receiver, Denon Turntable, Denon Stereo Tuner, NIB Canton AS 120 Subwoofer, (2) Denon CD Players, Pioneer VSX-4800 Receiver, Pioneer CT M66RTape Deck, Pioneer PD-M455 Multi CD Player, Acurus 2 Channel Amp, Soundcraftsmen Equalizer SG2205-600, Soundcraftsmen C-Mos Digital Control Center, Samsung DVD & Many Matched Speakers & Other Stereo Equipment, Large Collection of 70s-80s Rock LPs (REO-Three Dog Night-Others)Plus CW & Classical, Pacific Drum Set
Appliances-Furniture-100's of DVD Movies-Household-HD Coat/Boots; New Stainless Appliances Never Put In Service-Frigidaire Pro Series Side by Side w/Water/Ice in Door, New Frigidaire Pro Series Built-In Oven & Gas Cook Top, New Frigidaire Pro Series Dishwasher/Microwave & Down Draft Blower, Used Frigidaire Refrig, Hotpoint Gas Range, Kenmore Washer & Gas Dryer, New Crane Vanity Top, New Gas Fireplace Insert, Movie Tine Popcorn Mach on Cart, (5) (NIB)New In Box Halogen Torchiere Floor Lamps, (2) NIB Security Systems, 56" Projection TV, End Tables, Drafting Table, Tables, Stools, NIB Tables, 4' Aquarium, (2) NIB High Pressure Sodium Security Lights, Computer Chairs, PC Media Drives, Fans, Heaters, 100's of DVD Movies & VHS Movies, Harley Davidson Coat & Boots, HJC Cycle Helmet, Military/Tactical Books, Wood Working Books, Nice Coffee Table Books
Auctioneers Note: This is a nice property and offers a good selection of personal property to be sold immediately following the sale of the real estate. Statements day of auction supersede all others.
TERMS: CASH OR CHECK NOT RESPONSIBLE FOR ACCIDENTS LUNCH STAND RESTROOM
Owner: Estate of Kevin Coburn-Executor; Ruth Lewis
Culver Auction Service Lic#440.000447 Greg Culver Farmington. IL 61631 ph:309-370-5305 -Tim Placher Lacon, IL. Lic#440.000339-Jimmy Johnson Lic#441.001594-Andrew Whitsitt