Antique Auction
Saturday December 10, 2022
10:00AM
Map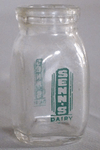 Antique Auction
Located at: 1001 E. Fort Street, Moose Lodge in Farmington, IL. on Rt.116
Visit www.auctionzip.com or www.culverauctions.com
Saturday-Dec.10th 2022@ 10:00am
Austin American Tractor; Vintage Austin American Doodlebug Tractor on Rubber, Currently not running but might be by sale day. Rare tractor and has an extra motor. 1930-40s-Most likely made from a Bantam Truck.
Goat Cart & Pedal Tractor; Nice High Wheel Goat Cart, very good condition, tongue damaged. IH Pedal Tractor-Excellent Condition,
BB Air Rifles/Pistols-Firearms-Artifacts-Saddles & Vintage Horse Tack & Related-Paper; BBs; (3) Franklin Air Rifles, Franklin BB Pistol, New Red Rider Commemorative 676 of 1000, Crossman & Daisy Pellet Pistols, Slavia Mdl 618 w/Barrel Break, 1938 Daisy Model 88, (2) Daisy Model 94, Daisy Mdl 660, 1938-1988 Anniv Daisy Mdl 1938B,Daisy Mdls 25-88-1894, (3) Hahn Mdl 45s, Marx BB Target/Others, Daisy Wood BB Gun Box, Red Rider Posse Photo, Firearms; American Gun 12 ga Single, 20 ga Single, (2)M-16 Army Replica Rifles-non firing, Canvas & Wood Duck Decoys, Olt #177 Goose Call, Olt Calls, Squirrel-Goose-Turkey Calls, Artifacts; Arrowheads, Spears, Celts, Scrappers, Ax Heads, Indian Pottery Pcs, Indian & Trade Blankets, (2) 34" Tall Skookum Native Ameri Dolls,
Horse Items; Saddle King Saddle-Texas, Saddle Medallions, Leather Chaps, Cavalry Bridles/Buttons, Buggy Steps, Spurs, Harness Hooks, Brass Bits/others, Heart Bridle w/Blinders, Wood Stirrups, Wagon Jacks, Axle Wrenches, Horse Statues (Cast Iron-Metal-China), Double/ Single Tress, Ostrich & Alligator Cowboy Boots, Paper; 1891 Gen Sherman Life Book, 1983 Nighthawk Owner's Manual, Buggies & Carts Pocket Ledger, Early 1900s Post Cards-Valentines, 1930s School Readers, 1914 Campfire Girls Book & Many Others, Prints; 1917 Dupont Waterfowl Prints, Original Watercolor,
Jewelry-Display Case Items/Advertising-Antiques-Military; 10K, Necklaces, Earrings, Pins, Watches, Display; Senn Dairy Creamer, Webster The Druggist Canton Med Bottle, Civil War & WWII Dog Tags, Lots Canton IH Items, Jars of Marbles, JD Anvil Paperweight, Brass Anvil Paperweight, Perfume Bottles, Pepsi Wall Mt Opener, 1936 Wedding Gown, Several Coin Banks, Cast Iron Figures, Cast Iron Indian Chief, Cast Iron Toothpick Holder, FFA Paperweight, Underwood Cast Iron Bank, Canton & Area Advertising, China Elves, Carbide Lamps, Bowie Knife 17X, Helle Lappland Knife, Kabar Hunting Knife Buck #112 Knife, Western Hunting Knife, Home Made Knives, Pocket Knives-Case-Old timer-Others, , Vintage Gibson Guitar Strings in Box, Stan Musial Ball Glove, Bayonets, Lighters, Spectacles, Razors, Marx 6" Plastic Indians, Pewter Pcs, 1939 Lic Plate, Community Flatware Silver Plate Set, Antiques; Deering Cast Iron Tractor Seat, Unmarked Cast Iron Tractor Seat, P&O Metal Tractor Seat, Tramp Art Small Chest, (2) Memory Jugs, (4) Steel Wheels for Childs Wagon, Large Collection of Cast Iron Boot Jacks, Several Cow Bells, Remington Arms Wood Ammo Box, Farm Related Folk Art Items, Pickle Jar, Rare Cast Cowboy Bucking Horse Lamp, Dietz Clipper Lantern, Red Globe Lantern, Com'l Rolling Pin, Birch bucket, Clark & Smith Peoria Wire Rat Trap, Carriage Lamp, Mounted Water Fowl, Mounted Mongoose w/Cobra, Wicker Creel Basket, Kroger Memorabilia, Tin String Holder, New Haven Oak 8 Day Kitchen Clock, Chippendale Style Chinese Cabinet, Maple Wash Stand, Round & Flat Top Steamer Trunks, Victorian Platform Rocker, Camel Saddle Stools, Childs Roll Top Desk w/Chair, Cast Iron School Desk, Chest w/Wishbone Mirror, Counter Candy Display, Ney's Hayrack Clamps Wood Box, Bookend Sets, Product Boxes-Tins-Bottles, Bird Cage w/Stand, Victorian Photo Album, Glass Top Bread Box, Black Art Doorstop, Stereo Scope w/Cards, Glass Xmas Ornaments, Wagon Wheel Oilers, Hog Oiler, (2) House Jacks, Crystal Outside School Bell, Butcher's Block Table, Wagon Spring Seat, (12) Metal Spring Chairs, Wood Bowl, Half Gal Brown Lightening Canning Jar, Foot Warmer, Tip Board, Authentic Snowshoes, Blacksmith Made Tools, Broad Head Hatchet, Unique Hatchets, Meat Cleavers, Ind'l Wood Flywheel, 1,000# Hanging Scales, Spoke Wheels, Wrought Iron Floral/Patio Carts, Cast Iron Lard Press, Primitive Tools, Planter Plates, Pulley's, Rare Large Wood Bench Juice Press, Egg Crate Maker, Iron Implement Wheels, Meyer Hay Unloader, Spinwall Potato Cutter/ Planter, Wood Chicken Feeder, Spittoons, Hay Knives, Hay Hooks, Stanley #30 Plane, Ice Thongs, Washboards, Iron Wheels, Kerosene Lamps, Horse Shoe Coat Rack & Ash Tray Stand, Toys/Dolls; Jensen Steam Engine w/5 Working Period Machines, Jaeger Style Toy Cast Cement Mixer, IH Trucks, Kroger Trucks, Slik-Toy IH Tractor, Erector Set in Orig Wood Box, Structo Dump Truck, Old Tricycle, Radio Flyer Scooter, Arcor Red Convertible, Roy Rogers Items, Tin Friction Toys, E.R.Roach Alum Indy Racer, Tekno Coal Truck, Parker Metal Truck, Lionel Trains, Lots of Cast Iron Toys, cast Iron Goat/Cart, Cast Firetruck w/Horses, Several Table Top Pinball Machines, Metal Cement Mixer, John Deere Cast Tractor, Ertl Tractors, 1990 Ertl Farm Country Deluxe Farm Set 229 Pieces (NIB), Marx Tin Litho Train Cars, Match Box Cars, Vintage Board Games, Vintage Chinese Checker Boards, Wood Crochet Set, Stuffed Animals, Barbie Lunch Box, Toy Guns; Wyandotte Stamped Pistol, Bull Dog-Daisy-Smokey-King Dbl Barrel Pistol & More, Dolls; Black American Dolls, Indian Dolls, Composition Dolls, Storybook Dolls, Knickerbocker Doll, Bam Bam, Judy Garland, Kewpies, Pottery; Morton 6 Gal Crock, 3 Gal Pittsburg Crock, Chicken Waterer Domed Crock, 2 Gal Crock/Others, Cookie Jars, McCoy Rodeo Planter, Frankoma, Hall's Bowls, Pottery Bowls, Mixing Nest, Glass; Fenton & Westmoreland Hens on Nest, McDonalds Fire King Cups, Buttons, Fire King Glass Sets, Depression Glass, Carnival, China; Currier & Ives China Service w/Extras, Canister China Set w/Spice Shakers, Toby Pitchers, Military; Large Quantity of 1950s Air Force Aircraft Photos, Wood 105mm Ammo Box, Cannon Box, Arm Patches, US Army Pottery Cream Pitcher, Red Military Gas Can, T-2A Aircraft Flight Manual,
Auctioneers Note: Outstanding selection of unique & rare antiques plus Indian artifacts & BB guns. 2 to 3 rings will be run. Statements day of auction supersede all others.
TERMS: Cash-Check-Debit NOT RESPONSIBLE FOR ACCIDENTS Lunch Stand Restrooms
Owner; Joyce McGhee –Canton, IL
Culver Auction Service Lic#440.000447 Greg Culver Farmington. IL 61631 309-370-5305 -Tim Placher-Bill Homan Jr-Louie Grimes