Living Estate Auction-Musical Instruments-Furniture-Mowers-Tools
Saturday August 13, 2022
10:00AM
Map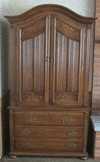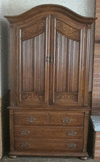 Living Estate Auction
Located at: 620 N. Main Street, Hanna City, IL 61536
Visit www.auctionzip.com or www.culverauctions.com
Saturday, August 13th, 2022@ 10:00am
Guitars-Banjos-Musical Instruments-Amps-DJ Karaoke Equip.; Over 60 Guitars; Box Guitars; Yamaha, Dobro Resonator, Esteban Paula Abdul, J. Reynolds, Global, Hondo, Crescent, Burswood, Mark II, Lyon, Youth Pink Guitar, Hannah Montana Glam Rocker Box, Harmony, Barclay, Grelin & More, Elec Guitars; McKinney,(4)Ibanez, Rogue, BC Rich Bronze Series, Cimar, Starcasters, Squire Stratocasters, Dean, Yamaha, Harmony, Kingston, Lotus, Maestco Gibson, Lyon, Drive Wildfire, Cast Iron Guitar Stand, Modern Guitar Stands, Instruments; Italy Mother of Pearl Accordion, Bentley Banjo, Resonator Banjo, Hohner Meloaica Piano 27, Banjo Uke;s, Ukelin, Rogue Mandolin & Others, Dulcimers, Clarophone Banjo Uke, Uke's, Violins, Hohner & Brelli Harmonicas, Morocco's, Normandy Clarinet, Melody Master Sax, Buescher Aristocrat Trumpet, Buescher Aristocrat Trumpet, American Standard Trumpet, Vega Trumpet, Electronics; Peavey Rage Amp, Crate BX-100 Bass Amp, Ampeg BA-110 Amp, RSQ MV33 Video CD Player, Voco Pro Digital Key Control CD Graphics System, Fleco Digital Echo Controller Karaoke Mach., Kenwood 3-Disc Changer, Audio Teach DR-1000 Receiver w/Wireless Mic, Turntable, Kenwood KX-W6030 & MCS 3595Dbl Cassette Amps, KLM 4' Speakers, Blue & Superlux Microphones w/Stands/Others, Karaoke Music CD, CW CDs, Autograph Photos of Music Stars, CW Albums, 45s Records,
Gold Jewelry-Display Case Items-Signs-Car Models; Several Nice 10K Rings w/Diamonds & Precious Stones, Lighters, Pocket Knives, Hunting Knives, Old Fly Reels, Powder Horns, Shaving Kit, Uncle Sam Bank, Banks, Planter Plates, Arrowheads, Huge Collection of Belt Buckles, 1960-70s Teamsters Pins, Medical Sterile Tube, 1965 Chevy Owner's Manual, Desoto Hub Cap, Steering Spinner Knob, Straight Razors, Rahn Joh Deere Ruler Tuscola, Harley Davidson Book, Advertiser Items, Match Holder, Signs; Bud Lite Pool Light, Lighted Bud Lite, Lighted Pepsi, Fender Guitar Lighted Sign, Harley Davidson Signs, Pabst, Coca Cola, French Ice Co Sign, Lay's Lighted Sign, Stop Light, Vintage & Modern Metal Signs, Models; Nice Collection of 1:18 Scale Car/Truck Die Cast, Large Selection of Framed Pictures of Muscle & Vintage Cars, Die Cast Car/Truck Banks,
Civil War Musket-Antique Furniture-Antiques-China-Glass; 1864 US Springfield Musket, 1980s Atari's Classic Dig Dug Arcade Game-Works, Video Game, Victorian High Side Board w/Display, Tall Bar Table w/4 Stools, Setback Hutch, Commode w/Back Slash, Painted Wash Stand, Telephone Stand, Antiques; 1880s Ansonia Figural Shakespeare 8 Day Mantle, 1880s Seth Thomas Column Mantle, Waterbury Column Mantle, Waltham 31 Day Regulator, Seth Thomas School Clock, Ingraham Mantle, Guitar Clocks, Ansonia Cast Iron 8 Day Mantle, Candlestick Phone, Chicago Oak Wall Phone, Oval Reverse US Capitol Painting, Childs Wood Sled, Rooster Weather Vane, Packard Wall Thermo, Iron Fencing, Cast Iron Door Stops, Concrete Indian, Galv Sprinkle Can, Replica Covered Wagon, Cowboy Hats, Bull Horns, Cane Collection, Chickens, Vintage Car Parts, China; Vintage Hummels, Hummel Plates, Mustache Cups, Cups & Saucers, W.A. George Pitcher, Pitcher & Bowl Sets, Glass; Lace Milk Glass Collection, Vintage Pyrex, Fenton, Candlewick, Opalescent Hobnail, Pressed & Pattern Glass, Pitcher & Glass Sets,
Refrigerator-Ethan Allen Furniture-Household-Nice Xmas; Dorm Refrig, Ethan Allen; Queen Bed-Night Stands-Stacked Dressers-Armoire-Mirrored Chest-Hall Tree-Buffet-Three Section Shelf Units-Entertainment Cabinet-Dressing Bench-Small Tables-Framed Mirrors, Lexington Double Bed Set w/Dresser, Retro Wood & Glass Dining Table w/4 Chairs, Reclining Wing Chair, Wing Chair, Curio Cabinets, Drop Leaf Table, Bookcases, End Tables, File Cabinets, Lamps, Kitchen Aid Classic Mixer, Revere Pan Set, Stock Pots, Utensils, Flatware, Fans, Lots of Musical Décor,
Zero Turn-Mowers-Utility Trailer-Tools &Fishing; Walker Zero Turn Model 36-42 w/Kohler 16hp 48" Deck, Cub Cadet Super LT1554-27hp, 5'x8' Utility Trailer John Deere 8hp 26" Snowblower, Homelite 5hp Trash Pump, Agri Fab Lawn Sprayer, Brute 2000 psi Pressure Washer, Sanborn 5hp 220 Volt Air Compressor, 6" Bench Grinder, Elec Chainsaws, Stacked Rolling Tool Box, 5000 Watt Elec ½"Hammer Drill, Hand Power Tools, Bosch Circ Saw, Elec Hand Grinders, Shop Vac, Battery Chargers, Bench Vises, Wrench Sets, Ratchet Wrenches, Craftsman Socket Sets/Wrenches, Impact Sockets, Air Tools, Cresent Wrenches, Bolt Cutters, Ridgid Pipe Wrenches, Rubber Shop Floor Mats, Long Handled Tools, Johnson Bar, Pry Bars, Log Chain, Drill Bits, Lots of Hand Tools, Files, Punches, Elec/Plumbing/Painting Supplies, Drop Cords, Husky 8' Fiberglass Step Ladder, Ext Ladder, New Elec Box, Telescoping Limb Saw, Huge Assortment of Hardware, Industrial Shelving, New P255/60R15 Tire, (4) 255/40ZR19 Tires on Rims, Set of Wilson X31 Golf Clubs, Auto Fluids, Ladies Schwinn 10 spd, Men's Bio Tech 10 spd, Gas Grill, Throwing Horse Shoe Sets, Plastic Barrels, Nice Yard Art, Wrought Iron Patio Furniture, Landscaping Boulders & Landscaping Limestone, Fish; Ambassadeur 6000 Reel, Rod & Reel Sets, Tackle Boxes, Modern Lures, Some Older Lures, Fillet Knives
Auctioneers Note: Very clean auction of musical instruments, nice furniture, tools and mowers. Statements day of auction supersede all others.
Terms: Cash-Check-Debit
Not Responsible For Accidents *Lunch Stand Restrooms
Owner; Marjorie Mudd
Culver Auction Service Lic#440.000447 Greg Culver ph:309-370-5305 -Tim Placher-Bill Homan Jr-Louie Grimes