Estate Auction-Tractor-Mower-Antiques
Saturday January 23, 2021
10:00AM
Map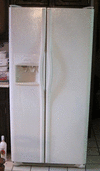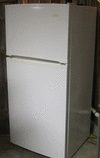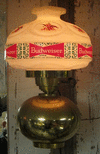 Estate Auction
Located at: 5321 S. Hanna City/Glasford Road, Hanna City IL 61536
Like us on Facebook: Culver Auction Service http://www.culverauction/auctionzip or www.culverauctions.com
Saturday, January 23rd 2021 @ 10:00 a.m.
New Holland Tractor-JD Lawn Tractor; New Holland TC34DA Tractor w/14LA Loader-300 Hrs-3 pt-Front Wheel Assist-Hydrostat, Runs and works great., John Deere L110 Auto Lawn Tractor
Antique Front Oak Bar-Beer Signs-Bar Items; 100+ Year Old Oak Front Bar from Southside Peoria Tavern-L Shaped 9'7" x 9'10" (Buyer to remove), 5 pc Chrome/Black Pub Table w/Stools, Pabst Bar Clock, Crown Royal Lighted Sign, Olympia Lighted Sign, (2) Budweiser Lantern Bar Lights, Straw Dispenser, Coors & Pabst Signs/others, Movie Time Popcorn Mach., Hanging Parrot & Toucan, Bar Glasses, Beer Steins & More
Unique Military Paper; 1863 Co. F 86th Regiment IL Calvary Discharge, 1865 Co. A 14th IL Regiment Calvary Discharge, 1913 Discharge of IL Nat'l Guard, 1919 Honorable Discharge 349th Infantry WWI, Post Cards
Jewelry-Pocket Watch-Display Case Items-Antiques/Primitives-Pottery-Glass-China-Toys; 10K, Sterling, 21Jewel Prince of Wales Plymouth Gold(?) Pocket Watch, Necklaces, Bracelets, Earrings, Rings, Demi Sets, Watches, Jar with 1000+ Lincoln Cents, Display; Arcade Cast Iron Dozer, Cast Iron Cannon, Western Cast Alarm Clock, Darling's Animal Base Fertilizer Thermo., Sterling Spoons, Calendar Bedroom Clock, Case Hunting Knife #119X, Hibbard Spencer Folding Knife, Bear Pocket Knife, Case XX Pocket Knife, Old Time Schrade Pocket Knife/Hand Made Butcher Knives, Maui Jim Sunglasses, Baseball Cards, Zephyr Adv., Shooter Marbles, Tin Match Holder, Peoria Wrench, 80+ Atari/Sega Games, Sega Genesis Game, Nintendo Game Boy, Antiques; Ranch Oak Queen Bedroom Set w/Dresser-Desk Chair-Leather Youth Chair & Bookcase, 48' Round Oak Dining Table, (6) Oak Pressed Back Chairs, W.German Tempus Fugil 81" Grandfather Clock, 1842 Anthony Pfaff Regulator Clock, Ice Cream Chairs/Table, Cedar Chest, Rockers, Antique Combo Safe, 8-Day Kitchen Clock, New Haven 8 Day Banjo Clock, Oil On Canvas, Framed Still Life, Lightening Rod w/Globe, Sugar Bucket Sewing Stand, Old Road Signs, Orbon Stove, Griswold Dutch Oven, Cast Iron Skillets/Lids, (2) Butchering Kettles, (4) Iron Wheels, Milk Cans, Galv Buckets/Tubs, Iron Wheel Garden Plows, Wire Garden Gate, Half Barn Doors, David Bradley Plow, Ranger Beer Case, Silver-Plate Holmes & Edwards Flatware Serv for 8, 2-Mortar & Pestles, Kerosene Lamps, C R Cook Mink Coat, Quilts, Hankies, Armadillo Collection, Rolling Pins, 2-Door Borg Warner Tune-up Cabinet, .25 Towel Dispenser, Metal Bin Cabinet, 59' Ford Car Parts, Keystone 16mm Projector & Camera, Vintage Cameras, Pottery; 6 Gal Blue Ribbon Crock, Hull Pottery, McCoy Cookie Jars, Pottery Bowls, Glass; Larson Crystal Birds, Vintage Pyrex Mixing Nests, Hazel Atlas Rooster Bowl Set, Depression, Carnival, Fenton, Lead Glass, Clear Pattern Glass, China; Johnson Bros Olde Countryside Transfer Ware China Serv for 8, Royal Sovereign China Serv for 8-"Blush Rose", Bavarian Hand Painted China, Bohemian & Nippon Vases, China Tea Cups/Saucers, Tea Pots, Occupied Japan Cups/Saucers, Ye Olde Cottage Biscuit Jar & Teapot, Cookie Jars, Toys; Santa Suit, Keystone Steel Semi, Bump N Go Mystery Car, Die Cast Cars, View Master, Beanies, Games,
Appliances-Nice Modern Furniture-Household; Frigidaire Side By Side, Magic Chef Refrigerator, Magic Chef Smooth Top Range, Roper Washer & Elec Dryer, Leath Furniture Nice 4 pc Queen Bedroom Set, 3 pc Queen Bedroom Set, Leather Reclining Sofa, (2) Matching Leather Recliners, (10) Oak Bar Stools, Round Oak Dining Table, Curio Cabinet, (4) Dining Chairs, (4) Oak Dining Chairs, End Tables, Pull Out Desk Computer Cabinet, 31" & 40" Flat Screen TVs, Flat TV Stand, Stereo's, Card Tables/Chairs, Area Rugs, Lamps, 36" Greyhound Statue, New Bowed String Psaltery, Hitachi DVD Cam, Sharp Viewcam, 5 Disk DVD/CD Player, DVD Movies, Music CDs, Printers, Dyson Rechargeable Sweeper, Upright Sweepers, Broiler Oven, Microwave, (2) 18 qt Cookers, Keurig & Gevalia Coffee Makers, Knife Sets, Small Kitchen Appliances, Stainless Serving Pans, Corning Ware, Pyrex, Vision Ware, Pots & Pans, Pressure Cookers, Bake Pans, Flatware, Utensils, Tupperware, Paper Goods, Cookbooks, Bedding, Towels, (2) Sets of Artist Paints/Brushes, Lots of Nice Christmas/ Holiday, Bird Feeders,
Mowers-Tools-Yard & Garden-Saddles-Sportsman; 14hp Elec Start Log Splitter on Trailer, Ford 5' 3pt Brush Mower, Powermate 7500 Watt Generator, Gardner Denver 220V Vert Air Compressor, Push Mowers, HD Yard Cart, 7" Bench Tile Saw, Brute 3000 psi Power Washer, Schumacher 2/40 amp Charger, Battery Chargers, Elec Chainsaw, 36" Ridgid Pipe Wrench, Hand Tools, Wrenches, Long Handled Tools, Plaster Tools, New Elec Wire, Shop Vac, Drop Cords, Motor Oil, Anti-Freeze, Several Rubbermaid Storage Cabinets, HD Shelving, Plastic Shelving, Tool Boxes, Reese Hitches, 2-20 Ton Bottle Jacks, Pry Bars, Log Chains, Hardware, 8-Scaffold Frames/Braces/Planks, Alum Ext Ladders, Wood Ladders, Lumber, Plywood, Plumbing & Elec Supplies, 25+ Bales of Wire Tied Straw, 4-17" Rims/Tires Set, Truck Tool Box, Scrap Pile, Saddles; Western Longhorn Saddle, Western Saddle, Olympian Riding Helmet, Whitman Riding Chaps, Bridles, Cowboy Hats, Sportsman; New King Meat Saw w/Side Mount Meat Grinder, Turkey Fryers, Golden Eagle Compound Bow 55-70, Recurve Bows, New Boxes of CX Edge 350 Carbon Arrows, New Easton Arrows, New Brodhead's & Archery Equip., Archery Target, New Multi Gun Cleaning Kit, Hummingbird Wide 128 Fish Finder, Wonder Rod w/Case, Wildview Trail Cam, Game Spy 200 Trail Cam, Hard Bow Case, Tasco 4x32 Scope, (3) Swiss Gear Sleeping Bags, Remote Dog Trainer, Hunting Dog Ramp, Hunting Clothes, Camo, Pistol Holster, Black Powder Horns, Some Ammo, Boat Anchors, Tackle Boxes, Rods & Reels, Thermos Camp Grill/Cooler Combo, Lanterns, Popup Blind, Camp Grill, Coolers, Bags Game, Washer Game, Horse Shoes, 12x12 Screen House, (2) Metal Detectors, Childs Folding Picnic Table,
Auctioneers Note: Something for everyone, 2 auction rings will be run. Auction held outside, dress accordingly. Please follow the CDC & Governor's Guidelines for COVID-19. Statements day of auction supersede all others.
TERMS: Cash-Check-Debit Not Responsible For Accidents Lunch Stand Restrooms
Estate of Rosemary Whelchel-Executor; Holly Chase
CULVER AUCTION SERVICE Lic#440-000447 Farmington, IL 61531/309-370-5305
Greg Culver-Tim Placher-Bill Homan Jr-Louie Grimes