Annual Fall Machinery Consignment Auction
Saturday December 12, 2020
9:00AM
Map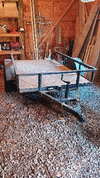 Location: ½ mile North of Carlinville, IL 62626 on Route 4 North at Sievers Equipment Company.
Now taking consignments for our fall sale of farm machinery, farm related items & farm close-outs.
Consignments will be accepted until Noon on Friday, Dec 11th
Some items on consignment include: CIH MX220 MFD 6675 hrs; JD 8870 4-Whl Dr Bareback 4-Remotes 6900 hrs (sharp); JD 9560 STS 2-Whl Dr 2785 Eng. hrs, 1825 Sep. hrs, 2007 yr, Duals, had 20,000 spent on it last year; MF 2705 Tractor w/O.H.; JD 2010 NF Tractor (Restored); Farmall Super MTA/Fenders(Restored); IH 986 Tractor ROPS w/3200 Original Hrs (2nd owner)w/ near new 18.4x38 Tires; Farmall H Tractor;JD 620F Hydro Flex Full Fingered Platform; 1994 Timpte Hopper Bottom Trailer w/ new tarp & good rubber; IH 24 ½' 490 Disk w/ Hitch; CIH 1020 25' Platform 3" cut; J&M Head Hauler; IH 800 Cyclo Plntr 6-30 w. Xtra Row Units & Parts; Brent Ripper; Landoll Disc Chisel; IH 4800 24' Fold Cult; 7' 3PT Shredder; Gehl 1540 Forage Blower; Brandt 10x35 Truck Auger w/elect motor; GSI 8x31 Trk w/5 hp Elect. Motor; Dual 1035 3pt Backhoe w/PTO Pump; 22' Homemade TRLR; 3Pt Ditcher; 18.4x38 Axle MT Duals; Woods 60" Belly Mower; Woods 7' 3Pt Shedder; JD 230 21' Disk; Flat Bed Wgn; 4 Skidsteer Tires & Whls; A-C Snap Coupler Plow 3 Bottom; Keifer 20' Bumper Hitch Livestock Trlr; S.W. (2000) 7 ½ x 16 Enclosed Trlr; 12' V-Bottom Alum. Boat; Brillion 27' Danish Tine Field Cult. w/Rolling Bskt; JD 1010 Field Cult. w/ Harrow; Glencoe 13' Field Cult; Farm Star Creep Feeder on Whls; Hay Rings; IH Super M (stuck); 4 Bottom Semi MT Plow; Eversman 2 ½ yd Dirt Scraper; Westfield 13x84 Swing Away Auger; Scaffolding; Gooseneck 3 Horse Slant Trailer w/Dressing and Tack Room ; Killbros 475 Grain Cart; IH 415 Mulcher 15'; Kinzie 16/31 Planter; Willmar 765HT Sprayer; 8-10 Gravity Wagons; Westfield MKX 130-94 SwingAway Auger; IH 5100 Grain Drill 21-7; Kewanee 1010 18' Disk; Krause 9 Shank Disk Chisel; Brady 18' Field Cult. w/ Harrow; Gooseneck 7 Bale Trailer; 10 Bale Pintle Hitch Bale Trailer; H&S 16 Whl Hay Rake; Meyer 8720 Industrial Manure Spreader; Triolet 1500 Feed Mixer; IH 10 ½' Wheel Disk; A & L 456 Grain Cart; New Holland 328 Manure Spreader; 12-IH 75 LB Frt Wghts; Brandt 1070 Straight Auger (Hyd Lift); 10' Flat Bed Truck Bed; 3Pt Ditcher; 18.4 x 38 Duals; Box Wagon w/Hoist; 2 Whl Single Axle 10' Trailer; Woods 3Pt Finish Mower; Top Air 750 gal w/ 45' Boom; 24' IH 4500 Field Cult; 24' Fuerst Harrow HYD Fold; IH 490 Disc 21' w/22" Blades & 3 Bar Flex Harrow; 10 Bales of 5x5 Grass Hay; SQ. Bales of Straw; Bin Sheets & Fan; Wooden Flare Bed Wgn (all original); 5xxx Watt Generator; Wood Splitter; 12/13 Black Machine Planter w/JD 7200 Vac Units; 1994 International Road Semi Tractor;
This ad is subject to additions and deletions due to an early advertising deadline. Terms & conditions: Registration w/positive ID. All items must be paid for the day of the sale by cash or good check with positive ID. Neither Sievers Equipment nor the auctioneer will be responsible for any misrepresentation, theft, errors or accidents. Rick Stewart Auction Service serves solely as agent for the seller and assumes no liability of any kind in connection with any property being sold. All announcements made the day of the sale take precedence over all printed & verbal matter. All sold items must be removed from the premises within 5 days of sale and all items sold as is where is. No exceptions.
Rick Stewart-Auctioneer, 22934 Goby Rd, Waggoner, IL 62572
IL. LIC. 440.000462
Rick Stewart (217) 473-2985