Living Estate Auction
Saturday October 24, 2020
10:00AM
Map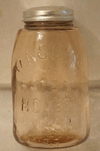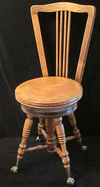 Living Estate Auction
Located at: 1001 E. Fort Street, Moose Lodge in Farmington, IL.-Across from McDonalds on Rt.116
Like us on Facebook & Visit www.auctionzip.com/2550 or www.culverauctions.com
Saturday, October 24th 2020- 10:00a.m.
Handicap Van; 2010 Chrysler Town & Country Van- 49,350 Miles-Loaded with AMS Lowered Floor Side Entry Conversion for Wheelchair
Pocket Watches-Coins; 14K 17J Hamilton Pocket Watch-broke crystal, Elgin Pocket Watch, Waltham Pocket Watch, Coins; 1879 Morgan Silver $, (2) 1921 Morgan Silver $s, (11) Peace Silver $s, (5) Ike US Proof $s, (5)Ike Unci $s, (2) Walking Liberty Halves, (7) Franklin Halves, 1964 JFK Halves, (68) Silver Wash Qtrs., (6) Standing Liberty Qtrs., Mercury Dimes, (3) Mint Proof Sets, 1936 Year Set, 1964 Year Set, JFK Halves, Ike $s, (3) Indian Head Cents, Wheat Cents, Foreign Coins, (2) 1963 $2 Bills, 1953 $2 Bill
Display Case Items-Quilt-Paper-Toys; 1858 Mason Rose Pink Pint Jar w/Maltese Cross, IH Paperweight, IH Cup/Hat/Decals, Old Case Locking Blade Knife, Men's Bulova Watch, Willie & Millie SP, TWA Metal Jets, Unique Carving Set, Tin Photos, Beaded Purses, Wood Felix the Cat, Paperweights, 1901 Bank Of London Mills Needle Pack, Glass Drink Stirrers, Hand Stitched Quilt, Paper; 1893 Columbian Expo Award Cert., 1913 Pleasant Hill School Dist. 25 Memories, 1793 Liturgy of the New Church Book, Hitler Stamps, Early to Mid-1800s Books, 1942-46 WWII 3 Volume Book Set, Prairie Farmer Almanacs 1930s-50s, 1936 Lum & Abner's Almanac, Victorian German Post Cards, Early 1900s Post Cards, 515th Parachute Infantry Ft Bragg Xmas Card, 1941 Prairie Farmer, Victorian Scrapbook, Counter Photo Cards, Hard & Soft Back Novels, Toys; Plastic Army Men/Tanks, Plastic Cowboys & Indians, Barbie Happy Family Doll House, Crissy Doll, Barbie & Ken Dolls, Barbie Clothes, Action Figures, Cub Cadet Die Cast Model, Doll Furniture, Power Rangers, Lego's, Beanies, Board & Card Games,
Boating Items-US Power Squadron Items-Nautical Items & Décor-Opus Penguin Collection; (2) 15"x16" Brass Boat Props, Logic Control System, Water Proof Close Circuit TV System, Big Boy Topside Multi-Purpose Vac Pump, Bluemax Spotlight, Marine Grade Dock to Shore Elec Hookups, 650v 390 Watt Battery Backup, Power inverter DC-AC 12v to 120 ac, 50 amp Boat to Dock Drop Cords, Marine 2 Way Radios & Marine Garman, Nautical Rope, HD Dock Line, Taylor-made Large Boat Bumpers, Boat Gaff Hooks, Inflatable Buoys, River Pilot Items, Waterway Navigation Maps, Boat Fender Covers, Portable Scanners, Boating Books, Yacht Cleaner, Walkie Talkies, Coleman Camp Light, Prestige Motor Yacht Covering, New Life Jackets, Binoculars, Power Squadron; MD3031 Inflatable Life Jackets, Orion Alert/Locate Signal Kit, Coast Guard Belts/Pins/Buttons/Tie Tacks, Power Squadron Clothing, Steiner German Commander 3 Binoculars, Coast Guard Binoculars, Flare Gun/Flares, Tube Flares, Marinco Telephone Cord Set, USPS Boat Flags & Banners, Nautical Décor; Statues, Lighthouses, Opus; Huge Collection of Opus Penguins (cookie Jars-Figurines) too Large to list all.,
Baseball Cards-Sports Cards & Related; 1989-91 Several Box Sets of Score-Donruss-Upper Deck-O Pee Chee-Topps-3D Baseball Cards, Topps Micro Baseball Card Set, 80s-90sFootball Cards, Upper Deck Basketball Set, Legends Magazines, (4) Unopened Desert Storm Card Sets,
Antique Furniture-Antiques-Pottery-China-Glass-Collectibles; Primitive Cabinet, Single Pedestal School Desk, Double Bench School Desk, Sewing Cabinet, Wicker Table, (2) Distressed Cabinets, Organ Chair, Ice Cream Chairs, (4) Cane Back Chairs, Cane Seat Carved Chair, Cane Bottom Chair, Meade Telestar DS2000 Telescope, (2) 15"x16" Brass Boat Props, Spring Chairs, Brass Fire Ext., Bud "Ice" Penguin Beer Sign, Hurd Super Caster Rod/Reel/Case, Oberweis Milk Bottle, #1 Griswold & #8 SK Cast Iron Skillets, Coca Cola Clock, Lighted Coke Sign, Coca Cola Cookie Jar & Collection, Mine Safety Scullguard Helmet, Steel Runner Sled, Galv Buckets/Tubs, Peoria Photo, Wire Chicken Sculptor, Isabel Bloom Penguin Sculptor, Iron Wheel Wood Wagon, S&Ps, Wood Product Boxes, Cookie Cutters, ILL Mutual 35 yr. Clock, Buttons, Coin Bank, School Bell, Spice Jars, Green Depression Egg Beater, Clear Egg Beater, Texas Ware, Silver-Plate, Thread Spools, Old Candy Boxes, D.U. 40th Anniv Decanter, Longaberger Baskets, 45-78 & LP Records, Elvis Items, Blue Canning Jars, Enamel Ware, Pottery; Abington Penguin, Abington Horse Head Bookends, Fiesta Milk Pitchers & Cream Pitcher, Banded Pottery Bowl, Jewel T Dinner Service & Pitcher, Frankoma Pitcher, China; Kensington Dinner Service, Golden Wheat China Service, Rooster & Pig Cookie Jars, Glass; Frosted Retro Pitcher & Glass Set, Pink/Green Depression, Fostoria, Carnival, Art Glass, Lead Glass, Colored Glass, Clear Glass, Refrig Bowls, Hen on Nest, Glass Sets, Coke Glasses,
Appliances-Modern Furniture-Household; Amana Washer & Gas Dryer, Upright Freezer, Penn House Serving Buffet, Small Roll Top Desk, Futon, Hide-a-bed, (2) Kitchen Cabinets, End Tables, Flat Screen TV/Stand, Computer Tables, Card Table/Chairs, File Cabinets, Wicker Chests, Lamp Tables, Sweepers, DVD Player, Scanner, Computer Printers/Scanners, Microwave, Meat Slicer, Small Kitchen Appliances (some new), Hoffritz Bakeware, Pampered Chef Items, Crock Pots, Roasters, Stock Pots, Pots & Pans, Bake Pans, Corning Ware, Pyrex, Mixing Bowl Nest, Flatware, Utensils, Chicago Cutlery, Tupperware, Cookbooks, Towels, Linens, Leather Jackets, Disney Jacket, Sewing machines, Material, Sewing Supplies, New King Sheets, DVD/VHS Movies, Hand Painted Xmas/Holiday Décor, Boxes & Totes of Craft Items-Paints-Artist Brushes, Organizers Full of New Crafts, Baskets, Plastic Storage Cabinets, Office Items, DP Exercise Bike, Pro Form Treadmill,
Tools-Lawn & Garden; Battery Drill, 7.2 v Dremel, Hand Power Tools, Pipe Wrenches, Hand & Long Handled Tools, HD Drop Cords, Industrial Shelving, Step Ladders, Lawn Cart, Folding Sawhorses, Stools, Ratchet Straps, Hardware, Tarps, Sleeping Bags, New Bird Bathes, Lawn Ornaments, Patio Pots, Lawn Art, Lawn/Garden Chemicals, Auto Chemicals/Fluids, Lawn Chairs, Huge Selection of Coolers,
Auctioneers Note: Nice clean auction, something for everyone, bring a friend, 2 auction rings will be ran. Most of the auction will be held outside only small amount inside. Mask must be worn inside the Moose Hall. Please follow the CDC & Governor's Guidelines for COVID-19. Statements day of auction supersede all others.
TERMS: Cash-Check-Debit Not Responsible for Accidents Lunch Stand Restrooms
Living Estate of Sheryl Busby-POA; Mike Cecil
CULVER AUCTION SERVICE Lic#440-000447 Farmington, IL 61531/309-370-5305
Greg Culver-Tim Placher-Bill Homan Jr-Louie Grimes