Estate Auction
Saturday September 28, 2019
10:00AM
Map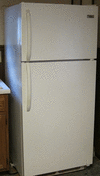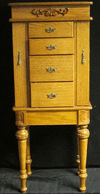 Estate Auction
Located: 410 W. Fulton Street, Farmington, IL 61531
Saturday-September 28th, 2019 @ 10:00 a.m.
Like us on Facebook!! Visit; www.auctionzip/2550 or www.culverauctions.com
Elvis Collection-Display Case Items-Vintage Postal Stamps & German Fractional Currency; Huge Elvis Memorabilia Collection ( Mattel & Hasbro Elvis Dolls-Elvis Photos-Large Velvet Elvis Painting-Singing/Dancing Telephone-Books-Bags-Scrapbooks-Clocks-Elvis Signs-Pillows & Much More), Hunting Knives, Swiss Army Knife, Kabar & Schrade Pocket Knives/Others, Large Quantity of .01-.02 & .03 Cent Stamps (circa. 1930-40s), Coast Guard .03 Stamps, WWII Era German Fractional Currency, IH Newspapers, Calif Raisins, Embroidered Days of Week Dish Towels, Quilted Spread, Old Style Working Beer Light, Wiss Pinking Sheer
Antiques-Pottery-Glass-China-Books; Telephone Stand, Zenith Console Stereo, Half Table, Record Storage Coffee Table, 8 Day Wall Clock, #10 Cast Iron Dutch Oven, (2) 2 Piece Patio Chairs, Gramercy Guild Portable Drafting Set, Last Supper Tapestry, American Indian Wall Hanging, Figurines, Kerosene Lamps, 78 Record Albums (vintage C&W), Vintage Cookbooks, Cookie Cutters, Rolling Pin, Galvanized Boiler & Minnow Bucket, Old Tonka Fire Bowl Grill, Vintage Kitchen, Pyrex, Carving, Rockwell Print, Oil Paintings, ATC Dolls, Doll Quilt, Stuffed Animals, Collectible Avon Bottles, Hull Bakeware, Jewel T Bowl, Bavarian Hand Painted Bowls/Plates, Tea Set, Lead Crystal, Cobalt Blue Swan, Pressed & Pattern Glass, Water Pitcher/Glasses, Books; 60 Volume Grace Livingston Hill Paperback Novel Set, Danielle Steel Paper/Hardback Novels, Pearle Buck Novels & Others, Dana Ross State Paperbacks, Children Books,
Appliances-Furniture-Kitchen-Household-Misc; Crosley Refrigerator, Magic Chef Oven, Maytag Washer, Westinghouse Elec Dryer, (2) Matching Over Stuffed Recliners, Sofa, Jewelry Armoire, Matching Dress & Chest, Single Bed, Night Stand, Desk, (2) Kitchen Tables/Chairs, End Tables, Quilt Rack, Lamps, Small Flat Screen TV, Card Table w/4 Chairs, Microwave, 18 Qt Roasters, Corelle Dinner Service, Small Kitchen Appliances, Stainless Steel Pan Set/Others, Canister Set, Corning Ware, Pyrex, Flatware, Utensils, Tupperware, Bath/Dish Towels, Sheets, Afghans, Blankets, Spreads, Sweepers, Wheel Chair-Walkers-Canes-Medical Assist Items, Radios, DVD Player, CD Player, Country & Western CDs/Cassettes, Camera's, Walkman's, Weather Radio, Scanner, Heaters, Fans, Cleaning Supplies, Sentry Lock Box, Sewing Items, Interior Wall Décor, Leather Purses, VHS Movies, Jig Saw Puzzles, Christmas, Boxes of Canning Jars,
Mowers-Shop Tools-Lawn & Garden; Troy Built 6.5hp Mower, Portable Air Compressor, Rear Tyne Tiller, 16' Werner Alum Ext Ladder, Fiberglass 8' Step Ladder, Wood Step Ladders, Wood Ext Ladder, Craftsman Radial Arm Saw, Floor Jack, Elec Jack Hammer (Hand Held), Craftsman Gas Leaf Blower, Elec Hedge Trimmer, Scroll Saw, Router w/Table, Milwaukee 16 Ga Sheer, Hand Power Tools, Crescents, Sockets, Ratchets, Wrenches, Rigid Pipe Wrenches, Hand Tools, Long Handled Tools, Weld Clamps, Pipe Clamps, Pipe Cutting & Threading Tools, Bottle Jack, Wheelbarrow, 2-Wheel Dolly, Loppers, Riveter, Nails & Hardware, Wrought Iron Patio Spring Chairs, Porch Swing, Coolers, Rods & Reels, Tackle Box, BB Air Rifle, Live Trap, Bushnell Binoculars, Shelving, Misc Lumber, Concrete& Composite Yard Items,
Terms: Cash-Check-Debit Not Responsible for Accidents Lunch Stand Restroom
Auctioneers Note: This is a nice clean auction and offers something for everyone. Two auction rings will be ran so bring a friend. Statements day of auction supersede all others.
Estate of Bill & Norma Martin-Executor; Sarah Veach
Culver Auction Service Lic#440.000447 Greg Culver Farmington. IL 61631 ph:309-370-5305 -Tim Placher-Bill Homan Jr