1521 N. Quarry Road, Trivoli. IL-Just off Route 116, north 1 mile on Quarry Road
Saturday September 21, 2019
10:00AM
Map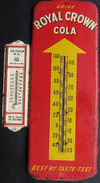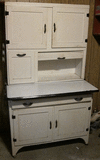 Living Estate Auction
Located: 1521 N. Quarry Road Trivoli, IL-Just off Route 116, north 1 mile on Quarry Road
Saturday-September 21st, 2019 @ 10:00 a.m.
Like us on Facebook!! Visit; www.auctionzip/2550 or www.culverauctions.com
Vintage Yamaha Mini Enduro: Early 1970s Yamaha Mini Enduro in great condition-not running
Firearms: Remington # 510 .22 Target Master Rifle, JC Higgins # 1011 .410 Single Shotgun, Dasiy BB 880
Jewelry-Coins-Display Case Items-Paper-Prints; 14K Necklace w/Slide, 14K Necklace, 17 Jewel Phillips 66 Watch, Cameo Necklace Set w/Brooch, Necklaces, Pins, Brooches, Earrings, Farmer Pocket Watches, Men's & Ladies Wrist Watches, (6) Quilts, Quilt Top, Doilies, Hankies, Needlepoint, Rag Rugs, Coins; Rolls of Wheat Cents, (6) Morgan & Peace Dollars, Mercury Dimes, Buffalo Nickels, Display Case: Canton Ledger Cigar Box (Garling & Schnur), Phillips 66 Advertising Items (Lighters-Fly Swatters-Tape Measures-Pens-Money Clip & More), Paterson Funeral Home Adv Therm., Co-Op Farmers Elevator Sponge Ware Pitcher (Hartford S.D.), Huffman Chevy Trivoli Adv., Tin Litho Atlas Holding World Globe, Advertising Screw Drivers-Bullet Pencils-Pens-Pencils, Adv Rain Gauges, Very Early Eveready Flashlights, Wilson Goggles #N86, Lots of Local Adv Pieces, Leon Chevillon Oil 66 Canton Thermo, IH Rain Gauges, Grebner Milk Haulers Adv., Pocket Knives Case-Kabar-Spring Blade/Others, Safety Razors, Straight Razor, Lighters, Marbles, Sterling Flatware, Silver-plate Flatware, (3) Globe Banks, Indian Chef Metal Badge, World's Fair Spoons, Celluloid Animals, Spectacles, Baby Rattles, Pottery Pig Bank, Trivoli Wood Barrel Bank, Wash Board, Match & Comb Holder, Sylvania Transistor Radio, Peoria Coke Bottle, Notary Stamp, Paper-Prints; Peo County Plat Book, 1951 Elmwood Yearbook, (3) John Deere Pocket Ledgers, 1951 Gene Autry Book, 1952 Roy Rogers Book, AC D17 Tractor manual, IH 660 Manual, AC 180-185 Tractor Manuals, AC WD Operating Manual, CAT D6 Manual, Equip Manuals, 1930-40s School Books, Children Books, Ford Tractor Repair Book, 1954 Brimfield Phone Book, VW Manuals, Vintage Prints,
Vintage Toys-Antiques-Pottery-China-Glass; Toys; (2) Vintage Caterpillar Wheel Loaders, W.German Tin Litho Friction Car, Marx Metal Litho Dump Truck, Tonka Dump Truck-Trailer & Backhoe, Fisher Price Wood Toys, Auburn Rubber Scraper-Truck & Manure Spreader, IH Hydro Combine, IH 856 Tractor, John Deere Ertl Tractor/Wagon, True Scale Tractors & Equipment, Nylint Michigan Crane, Tonka Shovel & Mighty Dump Truck, , Aurora Xlerators Slot Car set (no cars yet), Switch-N-Go Race Track, Electro Shot Machine Gun Target Range, Big Rail Work Train, (2) Johnny Lightning 500 Track Sets, Mattel Vertibird Air Police in Box, (2)Visible V8 Engine Models, Tonka Trencher & Bottom Dump Truck, Hot Wheels Juice Mach., Tootsie Toys, Johnny Lightning Cars, Hot Wheels, Cap Guns, Petite Princess Furniture, Deputy Dawg Pencil Case, Metal/Rubber Animals, Tinker Toys, Vanity Fair Record Player, Vintage Games, Antiques; Hoosier Style Kitchen Cabinet, Gentleman Chest, Oak Commode w/Towel Bar, Oak Parlor Table, Single Drawer Oak Phone Stand, Veneer Roos Cedar Chest, Veneer Dressers, Round Lamp Table, Oak Rocker, Primitive Two Door Cabinet, Sewing Cabinet, Treadle Sewing Mach., Tables, Childs Rocker, Royal Crown Cola Thermometer, Dr. Sweets Root Beer Therm, Emerson Blade Fan, Diehl Blade Fan, Industrial Porcelain Light Covers, Phillips 66 & DX 5 Gal Fuel Cans, 5 Gal Fuel Oil Cans, Unique Small Wood Tool Box, Large Enamel Kettles & Lots of White Enamel Ware, Grey & Blue Enamel, 8-Day Wall Clock, House Jacks, Root Corn Sheller, (3) Balloon Tire Bikes, RCA Counter Radio, Wood Carpentry Caddy, Galvanized Gas Station Cans, Case & AC Tractor Tool Boxes, Griswold & Wagner Skillets, Adv Wood Boxes, Metal Signs, Galvanized Boiler-Wash Tubs & Buckets, Sessions Pottery Clock, Dazey #40 Butter Churn Jar, Metal Butter Churn, Blue Canning Jars, Benjamin Elec Horn, Buttons, Garden Plow, Vintage Kitchen, Product Tins, Kerosene Lamps, #2 Dietz Lantern, Primitives, Calf Buckets, Galv Sprinkle Can, Vintage Hub Caps, Steel Runner Sleds, Christmas, Pottery; Jewel T Milk Pitcher, 5 Gal Blue Ribbon Crock, 5 Gal Buckeye Crock, 3 Gal Blue Ribbon Crock, 1 Gal Crock, Crock Jug, Pottery Bowls, Pottery Planters, China; Serving Platters, Bavarian Serving Bowls, Cookie Jars, Partial Sets of Vintage China, Glass; Jadeite Refrig Bowl, Pink & Green Depression, Carnival, Hen On Nest, Art Glass, Vintage Pitchers & Glass Sets, Cobalt Pitcher, Jade Glass Nest Set, Candy & Relish Dishes, Pressed & Pattern Glass, Etched & Wheel Cut Glass, Pyrex, Fire King, Swirl Glass Swan & Vase, Cartoon Glasses,
Appliances-Furniture-Kitchen-Household-Misc; Speed Queen Washer, Maytag Gas Dryer, Chest Freezer, Six Gun Glass Front Gun Cabinet, (2) Kitchen Table & Chairs, Dressers, Single Bed, Garden Bench, End Tables, Microwave, Stereos, Sweepers, Lamps, Small Kitchen Appliances, Pressure Canners, Canning Jars, Vision Ware, Stock Pots, Pots & Pans, Pie-Cake-Casserole Dishes/Pans, Chicago Cutlery, Flatware, Utensils, Dish Towels, Blankets, Sheets, Towels, Tupperware, Heaters, Fans, Binoculars, Gas Grill, Coolers,
Potato Planter & Plow-Mowers-Shop Tools-Scrap-Lawn & Garden; Western 7'6" Snow Plow & Brackets, Potato Planter & Plow (good condition), Allis Chalmers 917 Hydro Mower w/Leaf Vac, Tiller, Large Bench Drill Press, 220V Twin Cyl Air Compressor, Elec Chainsaw, Gas Chainsaws, 10' Fiberglass Step Ladder, Lots of Lawnboy Mowers/Others, 4 Wheel Dump Yard Cart, Shop Vac, Mower Parts, Lawn Roller, Chain Fall, Engine Stand, Hand Power Tools, Craftsman Wrenches, Pipe Wrenches, Vise Grips, C Clamps, Hand Tools, Long Handled Tools, Step Ladders, Lumber, Copper Wire & Tubing, Squirrel Cage Blowers, #9 Wire, Chains, Truck Bumpers & Running Boards, Metal Storage Cabinet, Live Traps, Outside Hydrant, Garden Planter w/Plates, Livestock Pellet Injector, Small Gas Engines, Lots of Scrap Iron, Auto & Farm Lubricants, (2) 8-Point Antler Mounts, Antler Drops,
Auctioneers Note: This auction offers something for everyone, very clean and nice selection of items. Two auction rings will be ran so bring a friend. Statements day of auction supersede all others.
TERMS: CASH-CHECK OR DEBIT NOT RESPONSIBLE FOR ACCIDENTS LUNCH STAND RESTROOM
Owner; Dorothy I. Rusch
Culver Auction Service Lic#440.000447 Greg Culver Farmington. IL 61631 ph:309-370-5305 -Tim Placher-Jimmy Johnson-Bill Homan Jr-Louie Grimes